Will Smith has spoken about the death of his former Fresh Prince of Bel Air co-star James Avery who played Uncle Phil.
Writing on his Facebook page Smith said: "Some of my greatest lessons in Acting, Living and being a respectable human being came through James Avery. Every young man needs an Uncle Phil. Rest in Peace."
Smith posted the message alongside a recent photo of the Fresh Prince cast, featuring himself, Avery, Alfonso Ribeiro (Carlton), Karyn Parsons (Hillary) and Tatyana Ali (Ashley). He captioned the picture: "This photo was the last time we were together"
Avery, 68, passed away on December 31, following complications from open heart surgery.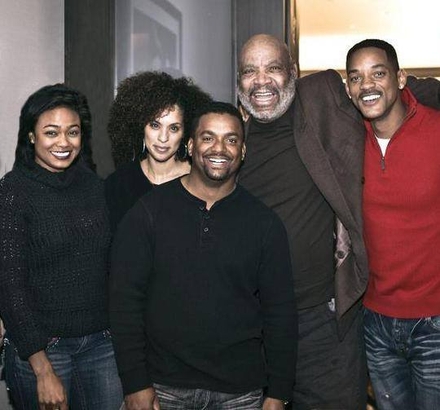 © Will Smith/Facebook