Once again, the boxes have been opened, the votes have been counted and the falling-outs have been averted. We hope. Anyway, here's why we think 2013 was a very good year. And thanks to you, as always, for reading!
Sinéad Brennan picks...
Lincoln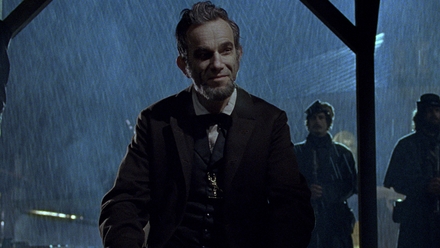 While expectations about Daniel Day-Lewis playing the legendary president were higher than you should ever really have going to the cinema, they were met. And then some. Day-Lewis' performance is just astounding, and the rest of the stellar cast make this film something really special. Although you know how the story goes, and that Lincoln does not survive, you find yourself hoping that he somehow won't make it to the Ford Theatre on that fateful night.

Sinéad Brennan's Top Three Movies of 2013
1) Lincoln
2) Django Unchained
3) Philomena
John Byrne picks...
Rush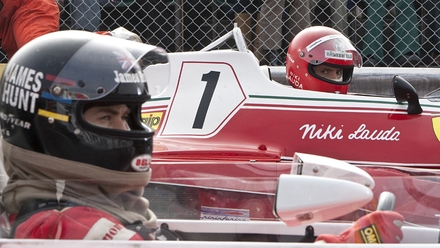 It's 1976 and the battle for the Formula 1 championship is between hardcore-partying posh kid James Hunt (Chris Hemsworth) and Niki Lauda (Daniel Brühl), a meticulous, socially-inept Austrian who turned his back on his family of financiers to pursue his motor-racing dream. Director Ron Howard and writer Peter Morgan combine to bring one of sport's greatest rivalries to the big screen in a hugely enjoyable drama that goes far beyond being a film about fast cars.
John Byrne's Top Three Movies of 2013
1) Rush
2) The Irish Pub
3) Enough Said
Suzanne Byrne picks...
Les Misérables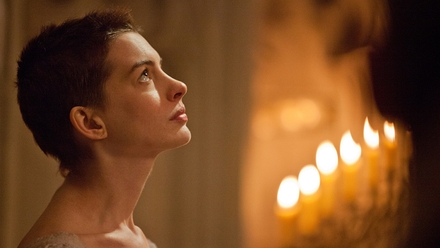 Les Mis is much more than a musical: it is an epic blockbuster that grabs your heart, and holds onto it, until the very last note is sung. With an Oscar-worthy performance from Hugh Jackman as tormented hero Jean Valjean, and an Oscar-winning turn from Anne Hathaway as the ill-fated Fantine, the story of a man on the run is given a whole new lease of life. And even for avid fans of the original stage production, new meaning is brought to each song. A masterpiece.
Suzanne Byrne's Top Three Movies of 2013
1) Les Misérables
2) Gravity
3) Prisoners
Alan Corr picks...
The Hobbit: The Desolation of Smaug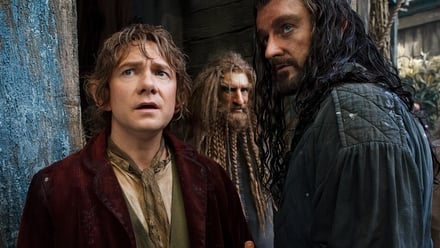 For sheer, eye-popping spectacle and sustained action, Peter Jackson's second Hobbit movie is the best of the year. If the first part was bogged down in exposition, The Desolation of Smaug is fleet and not just hairy of foot from the word go as Bilbo and his band of Dwarves enter darker territory on their mission to reclaim their treasure from a dragon under Lonely Mountain. Benedict Cumberbatch steals the movie as Smaug, the fiery beast with the RADA accent and a terrible fury. This is an epic, vast and visually stunning piece of work.
Alan Corr's Top Three Movies of 2013
1) The Hobbit: The Desolation of Smaug
2) Mud
3) Alan Partridge: Alpha Papa
Laura Delaney picks...
Despicable Me 2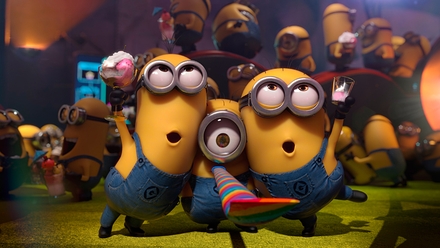 Rarely can animated adventures improve on their original outings (Toy Story 2), but Despicable Me 2 goes to the moon and beyond. This time around, transformed supervillain Gru (Steve Carell) is embracing his newly domesticated lifestyle after adopting the three orphans. However, it isn't long until he is recruited to become a spy by Lucy (Kristen Wiig) for a secret mission. Carell works his magic acting as the voice of Gru, while the jabbering yellow Minions steal the show. The 3D effects really add to the fun, while the adorable soundtrack from Pharrell Williams is delightful. Despicable? Nah, this movie is anything but! Here's to hoping for a Minion spinoff.
Laura Delaney's Top Three Movies of 2013
1) Despicable Me 2
2) Saving Mr Banks
3) Broken
Harry Guerin picks...
Pilgrim Hill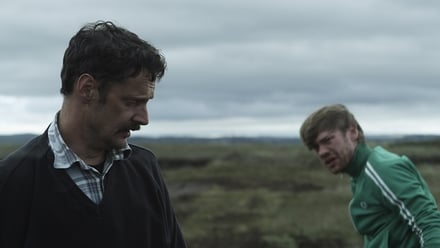 Made for €4,500, Kerry drama Pilgrim Hill gives us a writer-director (Gerard Barrett) and star (Joe Mullins) to treasure. It tells the story of Jimmy Walsh, a bachelor farmer whose long march to old age is interrupted by tumultuous events over the course of one week. Shot documentary-style, Pilgrim Hill is a simple story, beautifully told. The damp will be in your bones from the very start, with the tears in your eyes coming not long after.

Harry Guerin's Top Three Movies of 2013
1) Pilgrim Hill
2) Mud
3) Before Midnight
Paddy Kehoe picks...
La Grande Bellezza (The Great Beauty)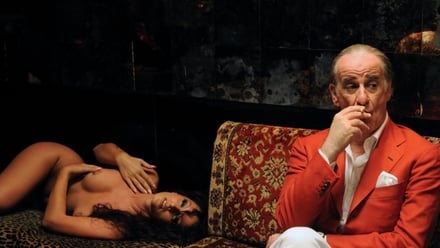 A relentlessly seductive work of art, La Grande Bellezza enraptures by its sheer cinematic beauty and flow of its sometimes astonishing scenes. We are soon immersed in the 65th birthday celebrations for the somewhat inactive writer Jep Gambardella (Toni Servillo). Jep has written but one 'novelette', as one embittered member of his social circle rather taunts him, but he is haunted by a girl from his late adolescence and something begins to stir again in his creative juices. You will be left winded by the manner in which this great film lies down and rests after so much gaiety, grief and reflection. A must-see.
Paddy Kehoe's Top Three Movies of 2013
1) La Grande Bellezza
2) The Artist and the Model
3) Blue is the Warmest Colour
Taragh Loughrey-Grant picks...
Philomena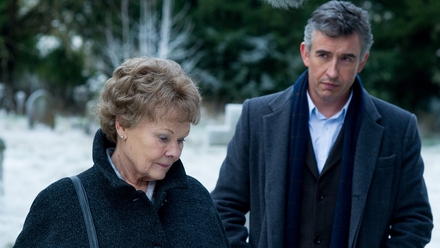 When Steve Coogan first read about Philomena Lee's search for the son she was pressurised into giving up for adoption, he was so moved that he co-wrote the screenplay and cast himself as the former BBC journalist, Martin Sixsmith, who helped her. Coogan also said that his Irish Catholic upbringing in the UK played a part in his need to tell this tragic true story - Irish roots also helped secure Judi Dench the eponymous role. And it's little wonder Dench is tipped for a second Oscar: from the moment she appears on screen she transforms into the elderly Irishwoman. While the true story is heartbreaking, it is so heart-warmingly written that it will have audiences laughing and crying. A story that needs to be told and retold.
Taragh Loughrey-Grant's Top Three Movies of 2013
1) Philomena
2) Gravity
3) Drinking Buddies
Sarah McIntyre picks...
Good Vibrations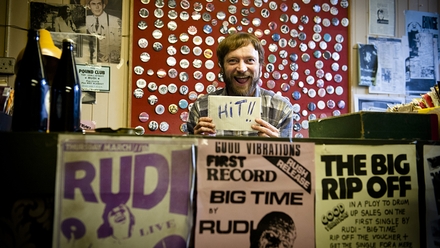 Good Vibrations tells the powerful and infectious story of music legend Terri Hooley, who brought punk to the fore in Belfast in the 1970s. He opened a record store, Good Vibrations, at the height of The Troubles, and began releasing punk music, including The Undertones' generation-defining Teenage Kicks. You can't help but be swept away by Richard Dormer's powerhouse performance as Hooley, while the excellent supporting cast includes Killian Scott and Dylan Moran. An uplifting and irresistible movie.
Sarah McIntyre's Top Three Movies of 2013
1) Good Vibrations
2) Blue Jasmine
3) Prisoners