It was a year of miraculous comebacks, stunning debuts and disappointing new releases from established artists. Alan Corr rounds up Ten's top albums of the year.
Yeezus – Kanye West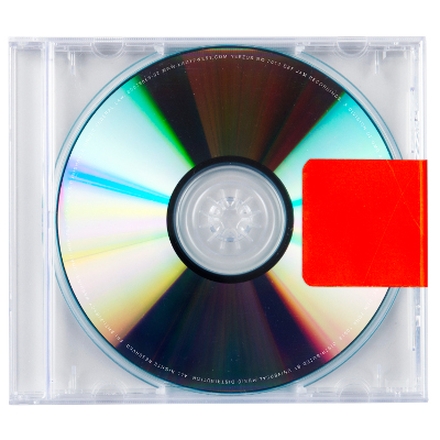 Kanye West's sixth album is a bratty, petulant and LOL-funny collection of songs that addresses themes of racism, fear of commitment, sex, and the unbearable lightness of, well, being Kanye West - all to the sound of hyperventilating, caterwauling EDM, brash synth barrages, soul samples, and soppy vocoder moments. Following the operatic My Dark Twisted Fantasy and his heavyweight bout with Jay-Z on the hugely successful Watch The Throne, West continues to build his myth with Yeezus. He also sounds all too convinced of his own genius. West is no genius but he remains a very interesting and musically daring car crash of a pop star. Read the full review here.
John Murry – The Golden Age of Nowhere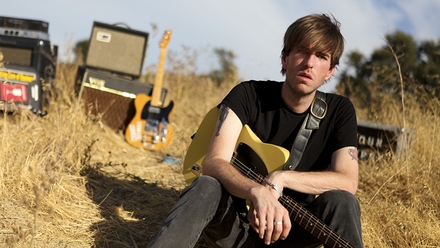 A classic example of how our worst enemies are ourselves, and a reminder that you can climb back out of the hole you've dug, Murry's debut recounts addiction, the filling of voids, the hustles of false dawns and the ghosts we all live with like a master storyteller who's been around a lot longer than 34 years. One ragged "glory" follows another, with Murry's rough-and-ready guitar playing the perfect foil for the sadness of his Southern drawl. And if you find a better song this year than his piano-driven OD odyssey Little Coloured Balloons, it will more than likely be somewhere on this album too. Harry Guerin Read full review here.
Janelle Monáe - Electric Lady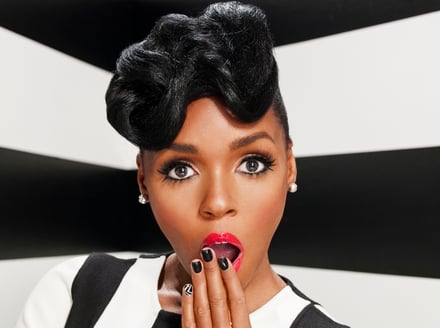 Sssssh . . . can you hear that? That's the sound of Beyoncé's jaw dropping and Gaga's teeth grinding at the return of Janelle Monáe. She's the woman who fell to earth as rebel cyborg Cindi Mayweather in 2010 with her stunning debut album The ArchAndroid. Now like Fritz Lang's Maschinenmensch, Monáe arises again on this hour-long melange of mind-blowing pop, rock and soul. Electric Lady embraces everything from Hendrix style pyrotechnics, to exotic cinematic string sections, to sweet, smooth jams. It's certainly as sprawling and hyperactive as her debut as it cartwheels through a dizzying array of styles and moods. And as it should be with a daughter of Kansas, everything else seems like it's in black and white until Janelle Monáe flicks the switch and turns it to vivid and lurid Technicolor. Read the full review.
Absolute Zero - LIttle Green Cars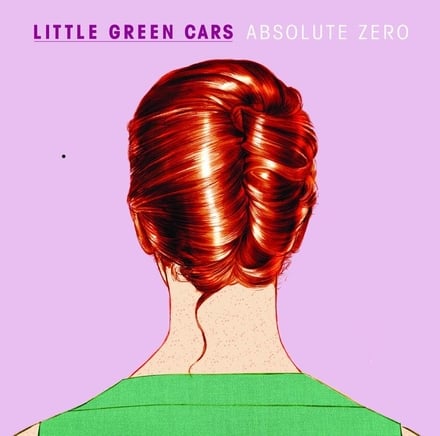 They're barely out of their teens but Dublin quintet Little Green Cars display a mature intensity and a terrific grasp of classic song writing on their astonishing debut album. Like refugees from the era of The Band and Emmylou and Gram, it's almost as if they are here to serve notice that the adult orientated country rock of Lady Antebellum and the faux folk of Mumford & Sons just will not do. Guns, bitter tears, death and angels crop up a lot on these songs, like the words of dustbowl desperadoes striking out on a quest for redemption but ending up penitent at the bottom of a dirt track. You may find yourself joining these wide-eyed (not so) innocents as they fumble their way forward on their quest for glory. Read full review here.
mbv – My Bloody Valentine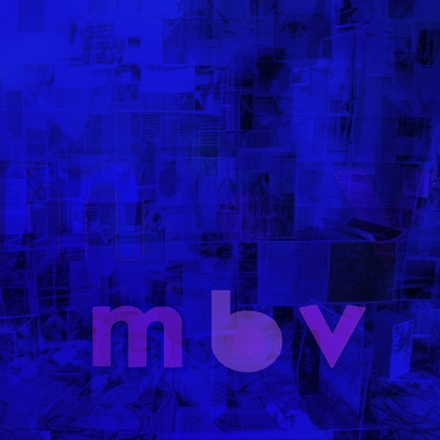 Considering that they did so much to re-invent the guitar album over twenty years ago, Kevin Shields and band mates Colm Ó Cíosóig, Butcher and Debbie Googe must have been on a mission these past two decades to re-cast music's recent fascinations and fashions on their new album, right? Wrong - MBV's miracalous return breathes and sighs and glows and burns in the same style as the epochal Loveless. If anything it sounds like they walked back into the studio a few days after those protracted sessions and began working almost immediately - only perhaps with their 1988 album Isn't Anything also in mind. You know the way shapes spiral, blur and form clouds of red and black as they drift across your field of vision when you close your eyes? That's what mbv sounds like. Totally mesmerising and slightly distressing, My Bloody Valentine are back to soundtrack your dreams. Read the full review here.
These New Puritans – Field of Dreams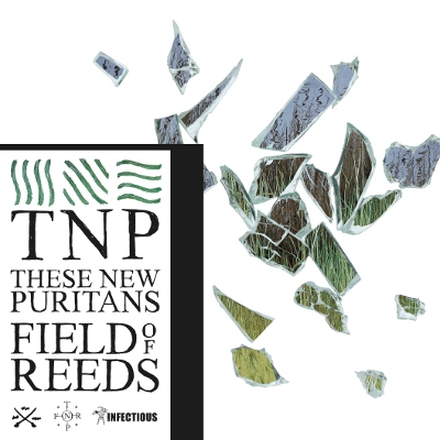 With a band name inspired by a song by The Fall, London's These New Puritans were never going to be a straight-forward proposition. After building a reputation as post-rock neo-classicists on their first two albums, twin brothers George and Jack Barnett continue their voyage darkly on this astonishing third release. It thrums with a low-level anxiety as astringent orchestral arrangements saw away, creating a minimalist mood not unlike Scott Walker and Thom Yorke doing late-period Talk Talk. In a Bergman movie. The Barnetts take the oblique view, often adding children's choirs, exotic electronics and more organic sounds in the spirit of experimentation. These New Puritans are constantly striving to discover new worlds of sound and the fascination deepens with each new release. Read the full review here.
Laura Mvula – Sing to The Moon youtube clip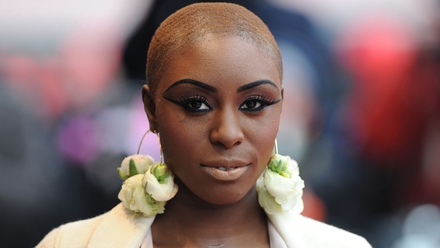 It's pronounced mmm-voola and rarely has onomatopoeia made more sense. This 25-year-old graduate of the Birmingham Conservatoire with a degree in composition has a spookily sensuous voice and the lush cinematic arrangements to match on her seductive debut. She's already been labelled gospeldelia, called "Nina Simone sings the Beach Boys", and won comparisons with sci-fi pop goddess Janelle Monáe. Or maybe Mvula makes futuristic chamber pop. But what really glows at the heart of Sing to The Moon is solid song-writing with a lightness of touch that can suddenly expand into mind-blowing, kaleidoscopic vistas. It may be a bit schooled and mannered in places but this is an intriguing and insinuating debut. Mvula is the best thing to come out of Birmingham since Tony Hancock. Read the full review here.
Pale Green Ghosts – John Grant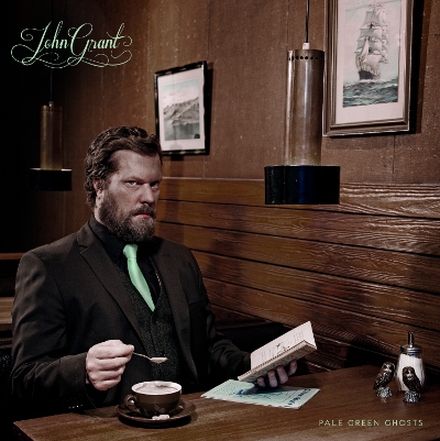 On his astonishing solo debut, The Queen of Denmark, John Grant sounded like a sweet-voiced seventies singer with a festering grudge. Think Glen Campbell singing Randy Newman with a few serrated barbs thrown in by the late Bill Hicks. For the follow up, the 44-year-old from Michigan has parted ways with Midlake, the Texan band who provided the beguiling soft rock sound of his debut, and teamed up with Icelandic producer Biggi Veira of the constantly evolving dance act Gus Gus. This embrace of modulated synths, dark keyboards and skittering beats in Grant's adoptive home of Reykjavík signals a move away from the starkly confessional into a morose chill out room or a particularly misanthropic dance floor made for one. Just in case you were in any doubt, heartache isn't just for the weekend. Read the full review here.
The Next Day – David Bowie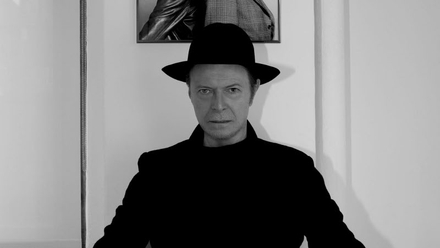 David Bowie's return last January was a rare thing in world of carefully-controlled information overload - a genuine shock. Now aged 66, Bowie re-emerged with an album that is not the sound of reinvention but the sound of Bowie re-engaged, re-energised, and very confrontational about a lot of things. Not least fame, stupid fame, and if anybody has a right to talk about how we've sacrificed actual art and culture for stupid quick-fix celebrity, it's David Bowie, a man who has spent most of his life blurring the lines between both. So the toxicity of celebrity is a theme on The Next Day as is (once again) the sinister rise of technology and the bloke who was releasing songs online back in 1994, would know about that too. This is a fabulous, vivid and absorbing album from one of the true geniuses in music. It's brilliant. Did you really expect anything less Earthlings? Read the full review here.
Body Music – AlunaGeorge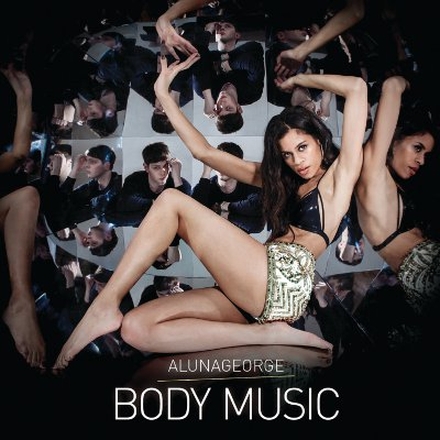 UK duo Aluna Francis and George Reid update the minimalistic, futuristic beats of early noughties producers Timbaland and The Neptunes on their fantastic debut. Slick, sinuous and sexy, it burbles over with the kind of exacting dance soul last heard from Aaliyah and even Destiny's Child on their wilder rhythmical flights of fancy. They can also be as warped as Scandinavian weird brains The Knife and with the likes of infectious and relentless You Know You Like It and their terrific collaboration with Disclosure on White Noise. Most of all, they also know how to craft a sure-fire hit record. Read the full review here.
DUD OF THE YEAR
Bastille - Pompeii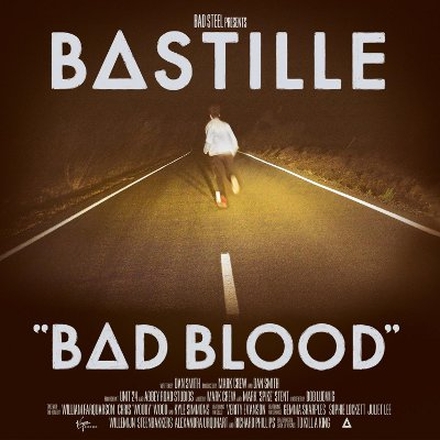 Welcome to the new age of beige. Bastille, a solo project turned band from Londoner Dan Smith, are the latest in a long line of polite electronic pop acts currently clogging up the charts and radio like bath scum. Smith is a bedroom laptop noodler with delusions of talent and by the end of this syrupy and bland mess you may be hugging your legs to your chin and rocking back and forth in sheer disbelief.Bastille? More like bouncy castle. Read the full review here.
Alan Corr @corralan