The Voice of Ireland coach Jamelia has revealed that she no longer talks to her winning contestant Keith Hanley.
The 32-year-old popstar has revealed that she has had no contact with Keith since he won the show as record label Universal did not want her to be involved in the making of his album.
Speaking to The Herald newspaper Jamelia said: "I haven't kept in contact with Keith. I was really peeved off because I wasn't allowed to be part of his creative journey as an artist.
"Universal didn't want me involved in that side of things. So I had to separate myself from him and that was really horrible," she said.
She added: "I wasn't allowed to be part of that creative side of the process at all.
 "It was difficult, I wanted to help him and give him advice – I've been doing this for 15 years. I know what I'm talking about, I know my stuff.
"I am not a record label exec and have never been one but it is hard to take.
 "I just wish him the best forever and ever and ever."
The Voice of Ireland is currently filming The Battle Rounds for the next series of the show, which is expected to air in January of next year. 
Speaking about her second stint as a coach Jamelia said:  "I feel a lot more comfortable and confident in my role. I think I know what I'm doing and I'm enjoying it more this year.
She also said it was "wicked" to have Dolores O'Riordan of Cranberries fame on the panel.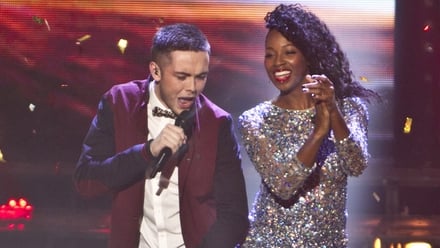 Jamelia with Keith Hanley