One Direction where booed as they took to the stage to accept two awards at the NRJ Music Awards in Cannes last week.
Niall Horan, Zayn Malik, Louis Tomlinson, Harry Styles and Liam Payne were the recipients of the gongs for Best International Group and Video of the Year for Best Song Ever, yet the audience were not happy with the boyband's achievements and jeered the super group as they took the stage.
During an airing of the ceremony on TV French One Direction fans were quick to unleash their wrath on the audience via Twitter. One said: "Why are U booing artists ? Even U dont like them you dont need to boo its direspectful #NMA If Ure not happy you should have voted," whilst another defiant French fan wrote "even if they boo them , they stil the best."
Katy Perry, who also won two awards on the night, stood by her international colleagues after they had been booed, dedicating her Best International Female Artist award to the boys. She said in her speech: "I would like to thank my French Katycats, I love you. I would also like to dedicate this award to One Direction. Without you, I wouldn't be here. Thanks!"
Bruno Mars, French singer Tal, UK X Factor winner James Arthur and electro pop's next big thing Stromae were the other big winners of the night.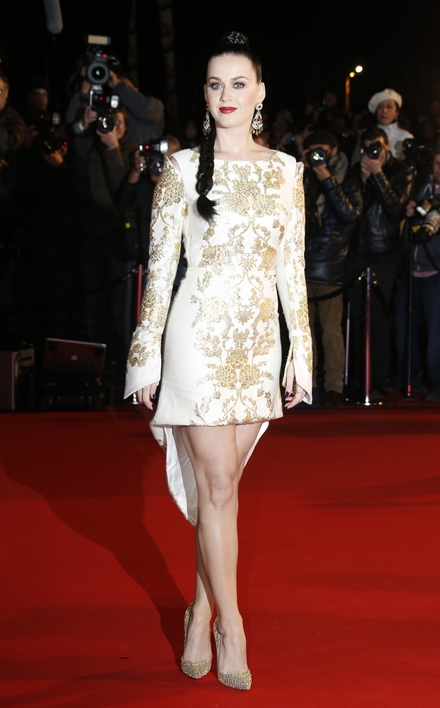 Katy Perry defended her pals, One Direction