The Oscar winning actress was star struck when she met the rock band at a recent screening for her new film, August: Orange County.
The 46-year-old actress was apparently in awe of Caleb Followill, Nathan Followill, Jared Followill and Matthew Followill - who feature on the soundtrack of her new movie – when she met them at a screening.
A source told the New York Post newspaper: ''In a green room [at the Ziegfeld Theatre], a photographer took cast shots, and Julia was saying, 'I feel really uncomfortable right now. Is anyone else uncomfortable because Kings of Leon are here? They're so amazing.' ''
Roberts also met The Kings of Leon at the premiere for the movie, and she then asked them to pose for photos with her and the cast, including Chris Cooper and Juliette Lewis.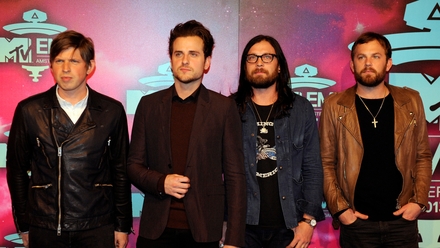 Kings of Leon