Scrubs star Zach Braff has expressed his delight after he photobombed a newlywed couple's wedding photos in New York stating "This is one of my best photobombs ever."
The 38-year-old actor retweeted the photo which was posted online by the photographer Sascha Reinking.
Braff is currently directing and is currently filming his latest project Wish I Was Here.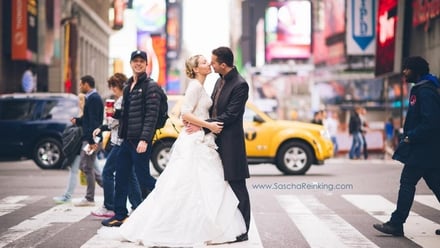 This is one of my best photobombs ever: pic.twitter.com/LZS0TZE3JS

— Zach Braff (@zachbraff) November 22, 2013