Rolling in the Deep singer Adele warned American Idol winner Kelly Clarkson against having a baby.
The 25-year-old English musician, who welcomed a son, Angelo, with Simon Konecki in October 2012, informed Kelly that becoming a mother might affect her career.
Speaking to Us Weekly magazine, Kelly who announced her pregnancy earlier this week, explained that she paid no attention to Adele.
Clarkson said: ''I ran into her at the Grammys last year, and I was like, 'So, when is your next album coming out?' She knows now I'm a superfan. She's so sweet.
''She's my big favourite to work with just because I'm a huge fan. She told me she was a big fan, too, and gave me some advice.
''She said, 'Girl, don't have a baby 'cause everything else will go on the back burner. I'm so happy living in babyland.' ''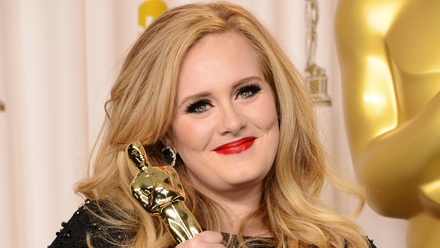 Adele warned Kelly Clarkson not to have baby