Mark Wahlberg has said, somewhat surprisingly, that he wanted Brad Pitt to play Christian, the lead role in Fifty Shades of Grey.

E! Online reports that at the Hollywood Reporter's Producers Roundtable, Fifty Shades producer Michael De Luca joked that the role "looks a lot like Mark Wahlberg", to which Wahlberg replied: "No, sounds like Brad Pitt to me."

The 42-year-old added that he wanted to buy the rights to the film, before Universal & Focus Features won the bidding war.

He said: "I almost fired my agent Ari [Emanuel] over [Fifty Shades] - not because I wanted to play the part.
"We were aware of the book from very early on, and we were close to securing the rights, and then we get into this bidding war".

He added: "I wanted to produce because I was never going to get the script first. I had to wait for Brad Pitt to pass."

Jamie Dornan has since been cast to play Grey, alongside Dakota Johnson who will play the female-lead Anastasia Steele in the film which will be released on Valentine's Day, 2015.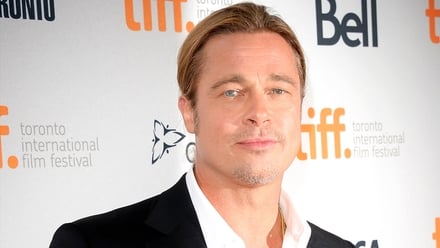 Brad Pitt could have been Christian Grey...at least if Mark Wahlberg had his way!