Backstreet's back alright! Yes ladies the fivesome that is the Backstreet Boys will be making their way to Dublin next April, accompanied by All Saints.
Following the triumphant NKOTBSB 2011 tour, the band are returning to Dublin next April, but this time with Kevin Richardson in toe– making it the first time the complete Backstreet Boys line-up have performed together in nearly 10 years.
The Boys have announced details of their 2014 headline arena tour, as part of the worldwide promotion of their new album In A World Like This including a Dublin date at The O2 on 1 April 2014. Tickets go on sale Thursday 28 November at 9.00am from all usual outlets.
Nick Carter, Howie Dorough, Brian Littrell, AJ McLean and Kevin Richardson, together as the Backstreet Boys, are this year celebrating their 20th anniversary. Formed in Orlando, Florida in 1993, they are one of the most successful boy band in music history.
The group has sold over 130 million records worldwide, with globally successful and recognized hits including 'I Want It That Way', 'Everybody (Backstreets Back)' and 'As Long As You Love Me', In recognition of their success, they received a star on the Hollywood Walk of Fame on April 22, 2013.
Speaking about their upcoming tour the band said: "Our last shows were with NKOTB and we had a fantastic time - the reaction was out of this world. We can't wait to come back and blow you away with our own full headline show. We're really excited for our
Joining Backstreet Boys on tour are one of the 90's biggest girl bands – All Saints. Melanie, Shaznay, Natalie and Nicole have gained 5 number ones, 2 multi-platinum albums, 2 gold albums and worldwide record sales exceeding 10 million throughout their career.
The girls said: "We are really looking forward to performing together as special guests of the Backstreet Boys. The Backstreet Boys are a great band, so it's an honour. We're singing a lot of big songs like Never Ever and Pure Shores which will be amazing. We can't wait!!"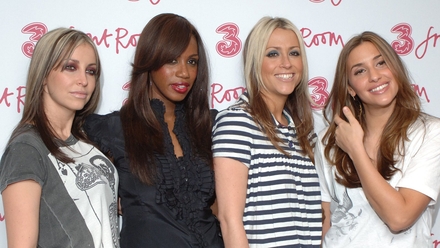 Natalie Appleton, Shaznay Lewis, Nicole Appleton and Melanie Blatt of All Saints in 2006
RTÉ is not responsible for content on external websites