Eminem has been named artist of the year at the inaugural YouTube Music Awards yesterday (November 3).
The rapper performed his track Rap God with Hype Man during the live 90-minute webcast of the awards show.
He said to the crowd: "I just wanna say real quick thanks to all the fans, everyone who voted. To YouTube, I'm out, peace!"
Taylor Swift won the YouTube Phenomenon award for I Knew You Were Trouble, while Macklemore and Ryan Lewis received the gong for YouTube Breakthrough.
South Korean girl group Girls' Generation won Video of the Year for I Got A Boy, while Lindsey Stirling and Pentatonix were awarded Response of the Year for their cover of Imagine Dragons' Radioactive.
The awards celebrated the success of artists across the world, as well as YouTube sensations who have grown their musical following through the video sharing website.
The show featured performances from artists including Lady Gaga, Arcade Fire, Avicii and M.I.A.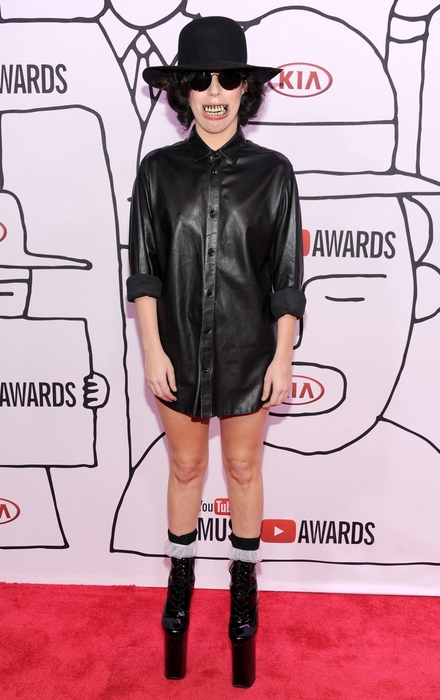 Lady Gaga performed at the YouTube Music Awards