Moody cop (with sense of humour) Montalbano has to help comfort a beguiling bank manager over on BBC 4 at 9.00pm, Strictly Come Dancing gets spooky at 6.30pm on BBC One; and, in a night of themes, The X Factor goes all disco mirrorball at 8.00pm on ITV.
Montalbano, 9.00pm BBC 4
Your writer has come far too recently to Montallbano and will have to rectify the situation with some form of boxed-set wheedling for Christmas, or next Father's Day or some such pathetic excuse. Sicily has not been short of films which have revealed its beauty and helped popularise the island as a hoilday destination. There's The Godfather, of course, but this Montalbano idea certainly makes you salivate to be there, even if all sorts of bad things are happening in the crime series. But the bad stuff is all softened and etherised by the luxuriant ambience. In effect, the sharp edges are honed by Luca Zingaretti 's moody performance as the eponymous cop. Last week, a bomb went off in an empty store room on a quiet Vigata street. Montalbano was obliged to make the the acquaintance of a damn attractive femme fatale in the course of solving the crime. This week, he has to deal with a 'beguiling' young bank manager called Angelica, who is the victim of a house burglary. Someone has to ease her pain, of course.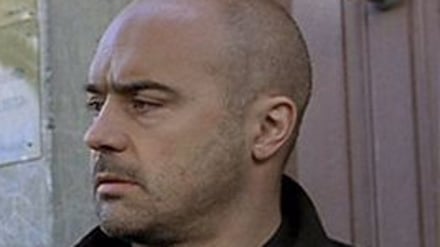 Strictly Come Dancing, 6.30pm BBC One
The various fleet of foot (feet?) celebrities are in for something of a fright night this weekend as Halloween comes to the Strictly Ballroom. Bruce Forsyth and Tess Daly present what promises to be a darn scary show, as the remaining 11 face their fears and step out once more. Judges Len Goodman, Darcey Bussell, Bruno Tonioli and Craig Revel Horwood will be casting their votes, while viewers take to the voting lines. Watch out on Sunday night at 7.20pm, of course for the results.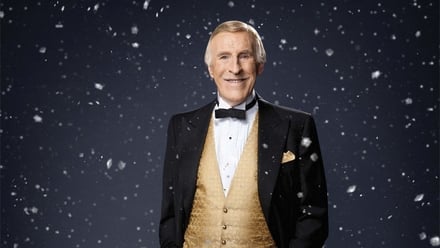 The X Factor, 8.00pm ITV
In the fourth live show of the series, the theme is that undyingly durable thing, Disco. (Last days of Disco? Never) Each contestant performs a classic disco track, so expect a Bee Gees classic or two. The two contestants who poll the lowest in the public vote will face the terrors of the sing-off on Sunday night. Dermot O'Leary does his usual vaguely annoying emcee turn (Nice guy, I know, I know, but he's a sort of motor-mouth automaton in this series anyway). Meanwhile, Louis is in charge of the guys, Sharon the Overs, Gary the Groups and Nicole the Girls.