Mullingar lad Niall Horan seems to have taken his well-known crush on Katy Perry to the next level - the 1D star has joked that she's said yes to his marriage proposal.
Earlier this week, Niall made a very public appeal on Twitter for the California girl uber alles to marry him and following a recent meeting with his mega crush, he posted a snap of the two of them together on Instagram, saying: "She said yes! It's happening! Haha."
Niall also shared a photo of Katy with his band-mates on Instragram with the caption, "Me and my groomsmen and my lovely wife hahahaha."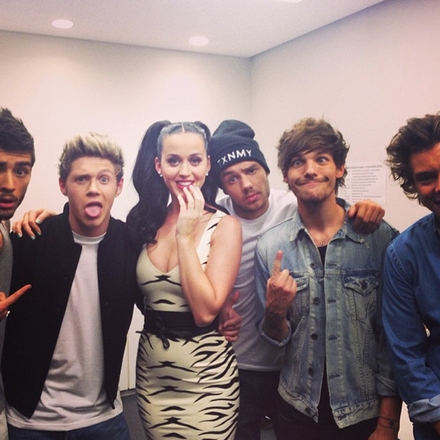 Perry first encountered Niall when she was a guest judge on X Factor in 2010, and last weekend she told viewers she was happy to put the "cute" Mullingar singer through on the show.
The rest is hysteria.