Liberty Ross has broken her silence about her husband, Rupert Sanders, affair with Kristen Stewart last year.
Sanders was directing Snow White and the Huntsman when he began an affair with the film's leading lady Kristen Stewart.
The model- turned- actress remained tight-lipped during the scandal but has now spoken about the ordeal to Vanity Fair.
She said: "It was horrible. It was really the worst. I have no words to describe what we went through. But I think, for me, something always has to completely die for there to be a rebirth. And I feel like I'm going through a rebirth."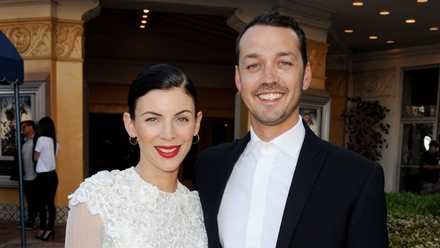 Liberty Ross and Rupert Sanders
Ross' brother also spoke to the magazine saying he felt the need to protect his sister and organised for her and her two children to stay in a more secluded area until the media storm passed.
Ross continued, "I was able to be there completely secluded. I just visualised [being] this sort of Masai warrior. I was just going to stand very still and very strong and just let it all roll past me.
"I tried to keep as far away from it as I could and to understand that this is my family and it's the most precious thing to me."
Sanders' publicly apologised to his wife for the affair but Ross explained why she could not accept it and move on. She filed for divorce in January 2013. "I'm not a quitter, I've done everything I could to be the perfect wife and mother and really support my husband. But I just didn't have any more to give, you know?
"We were together for 16 years and that in itself is really beautiful. And we've created two exceptional lives together."