Miley Cyrus has spoken about her reputation in a new interview, saying that she considers herself to be a "cool underdog".
The 20-year-old singer, who attracted negative attention after performing with Robin Thicke at this year's VMAs, told Cosmopolitan magazine that the "haters" don't upset her.
She explained: "Everything is so chaotic and crazy right now...I'm literally what everyone is talking about.
"I don't want to say that I'm on top right now – I feel like I'm kind of an underdog in a cool way. It's almost punk rock to like me because it's not the right thing to do. Like, society wants to shut me down."
The popstar also spoke about her infamous VMAs performances, saying: "When people started complaining about the awards show, I was like, 'Have you never seen the f****** video?'
"And what if I hadn't done that performance? The VMAs would have been bad. They would have been missing something. The show was kind of making fun of how serious the pop industry is."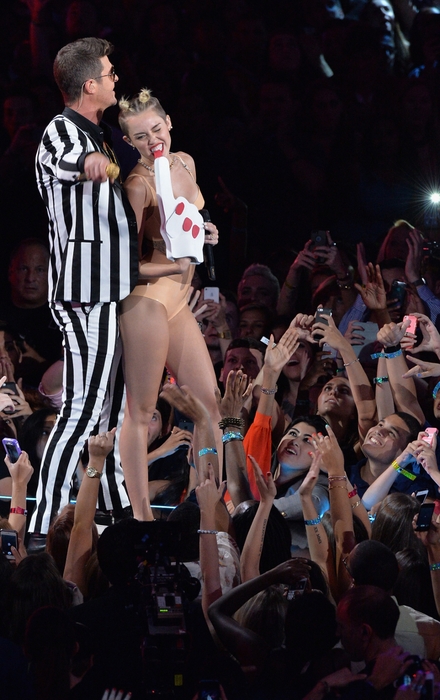 Cyrus added that she has been focusing on her music since her split from her fiancé Liam Hemsworth in September.
She said: "I need to treat my music like a relationship, give it my time and all the attention it deserves, and that's my main love right now.
"This is the best time of my life. I'm not going to look back on it and be like, 'I wish I hadn't been dwelling over a breakup,' you know? Because that's not what God wants my life to be about right now."