David Beckham has revealed he still finds it surreal when a fan asks him for his autograph or for a photograph with him.
The 38-year-old star told The Times magazine, "Whenever I go out people try to take pictures. I am not complaining, because it is a huge privilege to be famous and have a platform to do things that I believe in. But it can be surreal."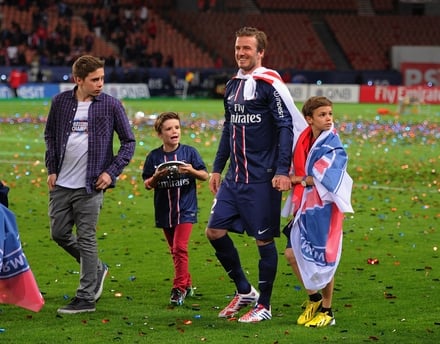 Beckham has three sons, Brooklyn, Romeo and Cruz, and a two-year-old daughter, Harper, with his wife Victoria and admitted that he has no problem being a stay at home dad.
"I've always been away such a lot in my career; I feel that when I am with them I should do everything possible."