Robbie Williams was honoured with the Q Idol gong at yesterday's Q Awards.
Take a look at a red carpet gallery of the event here.
Speaking to BBC News, the singer said: "I don't what it means to be an idol, I just l know I went on tour this year and the audience threw so much love at me.

"I've never enjoyed my job so much, so whether I'm an idol or not, I'm turning up because I love this shizzle."
David Bowie didn't pick up any awards, despite being nominated in six categories. His album The Next Day was beaten by Biffy Clyro's Opposites to take home the Best Album gong.
Ellie Goulding won the Best Solo Artist award, while Vampire Weekend were named the Best Act in the World Today.
Arctic Monkeys won Best Single for Do I Wanna Know?, with the Manic Street Preachers picking up the prize for Best Video for Show Me the Wonder.
The Q Awards were chosen by the magazine's readers via print and online.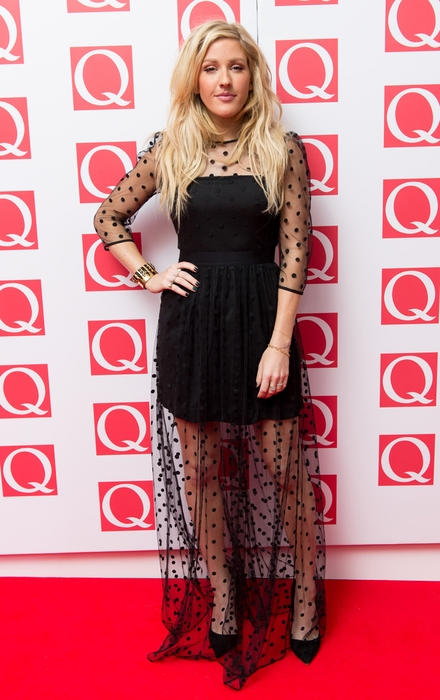 Ellie Goulding wins Best Solo Act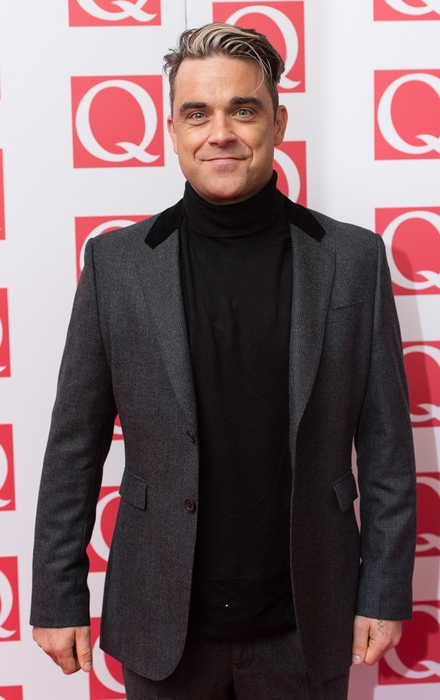 Robbie Williams wins Q Idol Award
The Q Awards 2013 Winners are as follows:
Best New Act: Jake Bugg
Best Track: Arctic Monkeys - Do I Wanna Know?
Poet Laureate: John Cooper Clarke
Classic Songwriter: Chrissie Hynde
Best Event: Glastonbury Festival
Best Video: Manic Street Preachers - Show Me The Wonder
Spirit of Independence: Belle and Sebastian
Classic Album: Happy Mondays - Bummed
Best Live Act: Foals
Best Album: Biffy Clyro - Opposites
Q Icon: Suede
Best Solo Act: Ellie Goulding
Best Act in the World Today: Vampire Weekend
Q Idol: Robbie Williams
Outstanding Contribution to Music: Pet Shop Boys