Johnny Depp made a surprise appearance at the London Film Festival at the weekend to honour his friend Christopher Lee with the British Film Institute (BFI) Fellowship.
The Lone Ranger star appeared on stage to much applause to present Lee with the award, telling the audience: "It's my great honour to be here".
Depp said that it was "a childhood dream come true" to work with the 91-year-old actor and lauded Lee as "a true gentleman", "a national treasure" and "a true artist." He finished his speech with the simple proclamation: "I love you."
The veteran actor became emotional as he accepted his award, telling Depp: "Johnny, I don't know what to say. I didn't know you were going to be here. It is a very emotional moment for me as you can probably hear."
Depp and Lee worked together on Sleepy Hollow (1999), Charlie and the Chocolate Factory (2005) and Dark Shadows (2012).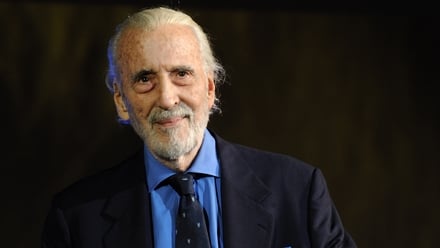 Christopher Lee receives British Film Institute (BFI) Fellowship honour from Johnny Depp