Selena Gomez has revealed that she misses her days as a Disney star and isn't sure if she's made the full transition to an adult artist.
The 21-year-old singer and actress got her big break on Disney's Wizards of Waverly Place and told UK TV show Lorraine, "I miss it. I wish I was still a part of it. I think it was the perfect thing for me at the time I was 14."
Since her Disney days Gomez has released a debut solo album, completely overhauled and updated her style and starred in Spring Breakers with James Franco and another former Disney star Vanessa Hudgens.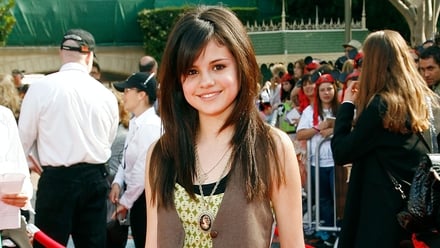 Selena Gomez in 2007 at Disney World.
She continued to tell Lorraine that she isn't sure if she's made the full transition from child-star to adult artist yet.
"I think everybody has a journey and you feel you have to love at the end of the day. There is not really a formula. I don't really know if I have fully made the transition yet.
"I feel like half the time I feel like I'm 15 and then I feel like I'm 21 then I feel like I'm 30 when I'm sitting at home by myself on a Friday night watching the same episodes of Friends."