We've seen the trailers and now finally we'll get a look at the brand new 1960s' series Breathless plus another very different series Truckers and Maia Dunphy gives an insight into Happy Ever Afters.
Maia dunphy's What Women Want, RTÉ Two, 9.55pm
This week journalist, 2fm Tubridy Show regular and documentary-maker Maia Dunphy is exploring relationships that challenge the norm or what we may perceive to be the norm! There are many approaches to the ideal union and Maia meets a wide range of people who prove that they have what it takes to make things work. In Happy Ever Afters she begins by discussing how her own long distance relationship works and then continues to explore the topic by meeting with a group of Cavan siblings who are in arranged marriages. Next up are blended families, same-sex marriages and a 30-something couple about to celebrate the arrival of their 13th child!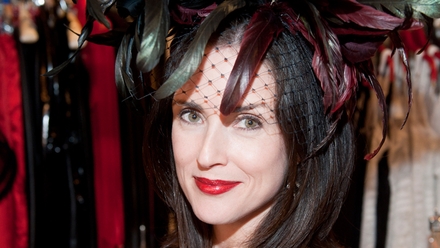 New series, Breathless, 9pm, ITV
Mad Men UK style but set in the medical world – that's my take on Breathless but we'll know more tonight when the series launches on ITV. Set in early 1960s' Britain, the show focuses on the fast-paced developments as the swinging Sixties are about to explode, with a strong focus on the arrival of the contraceptive pill for married women and the legalisation of abortion.This Life and Pirates of the Caribbean star Jack Davenport plays a dashing, brilliant surgeon with the world at his feet. When he is called into theatre before a young surgeon makes a life-threatening mistake he is quite taken with new nurse Angela. When she confronts him after joining in on a new private procedure, he becomes even more interested in her and admires her strength of character. However this is something she quickly uses to her advantage. A great cast which also features Iain Glen, Catherine Steadman and Sarah Parish, the series is set to be a cracking drama revealing a world of lies, love, ambition and guilty secrets.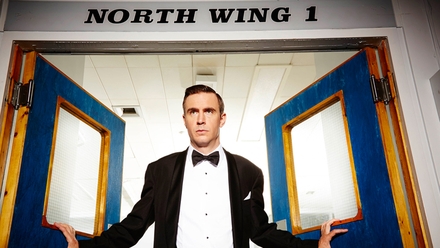 New Series, Truckers, 9pm, BBC One
Brilliant! A TV drama series dedicated to Truckers?! We hear a lot but know very little about the life of truckers, their unique experience on the road of the highways and byways. Ballykissangel and Wild at Heart's Stephen Tompkinson heads the cast of the new series which is based on the lives of truck workers at a haulage yard in Nottingham. In each of the five episodes one of the truck drivers experiences a major life change. First up, is Malachi (Tompkinson) who is still living with his wife following their divorce and is very much under the impression that they can save their relationship. She, however, isn't but it's not all doom and gloom. Instead he spins off into a life-affirming adventure of love, laughter, Viagra and fake tan!