Lea Michele has opened up about the death of boyfriend Cory Monteith and the reason they had to do a Glee tribute episode.
Monteith died in July from an accidental overdose and girlfriend and co-star Lea Michele has remained out of the spotlight while grieving.
Michele told TV Week Australia, "I feel like, for me personally, I've lost two people: Cory and [his Glee character] Finn. We had a beautiful memorial for Cory in the auditorium and some of the cast members sang and spoke about him.
"It only felt right that we would do the same thing for Finn [on the show] so it was very therapeutic."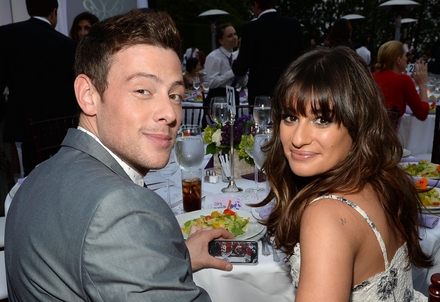 Returning to Glee without Monteith has not been easy for any of the cast members with Michele adding, "Everyone is asking, 'Is it hard to do this? Is it hard to be back at work?'
"But the truth is it's no harder at work than it is in life so we might as well all be together as a family supporting each other to get through this together."
Glee's tribute episode is named "The Quarterback" and it will air on Sky 1 on October 18th.