Pete Doherty is reportedly being blackmailed by an old friend who claims to have footage of "private moments" between Doherty and his ex, model Kate Moss.
Doherty, who recently released a new album with his band Babyshambles and who is now living in Paris with actor Macauley Culkin, posted a message online saying he had to return to England to pay off his blackmailer so they would not release the footage to the press.
His message reads, "Must get back to blighty forthwith... Must find necessary funds to pay off... and retrieve all the footage he has of days at Kate's house years ago. The shame of having to pay-off a friend is not as great as the shame of having the tabloids get hold of any private stuff. It's the one thing remaining that retains me any worth in their smutty eyes...
"Terrible feeling. Curious too to know what he has after all these years of winding me up, baiting me with said 'ticker-tape tapes'. Trust me, it's the only way to get the matter dealt with... Pay the man and be done with it."
Doherty dated Moss from 2005 to 2007.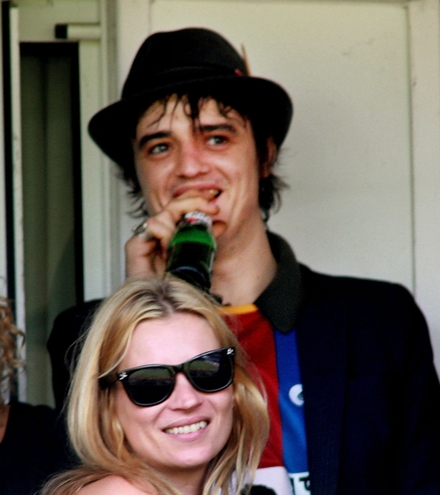 Kate Moss and Pete Doherty in 2007.