Zooey Deschanel has opened up about being bullied when she was in school in California.
The New Girl star told Marie Claire magazine that during one particular exchange a girl spat in her face.
"I was talking to her, and she didn't want me to. I honestly did nothing. I just remember walking over to my locker and wiping the spit off my face, so humiliated. I've forgiven her. I just don't forget."
Deschanel says that what happened in her school days made her tougher in later life.
"A lot of people I knew who didn't struggle, who maybe came from a lot of money or were really pretty – those people actually have a harder time as adults in a way.
"They don't even understand what it's like not to be pretty. I'm not saying it's good, I don't think people should be mean to each other [but] I think it made me stronger."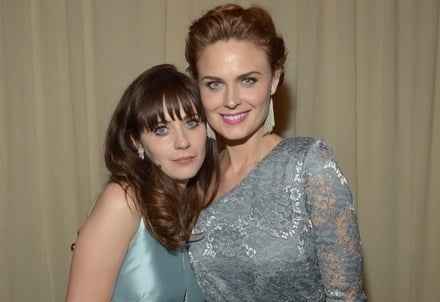 Zooey with sister Emily Deschanel, star of hit series Bones.