The RTÉ Big Music Week Train, which is travelling around the country, was invaded by pirates this morning.
Earlier today Magee's Mates boarded the train and threatened to make those on board walk the plank if they don't sing in tune.
Dressed in swashbuckling attire with red scarves and black hats, the gang of sea fearing pirates spent the morning on board the train singing sea shanty songs while waving their swords and pistol. All that was missing was a parrot from Captain Theobald Magee's shoulder.
Speaking to RTÉ Ten Captain Magee said: "Big Music Week is just fantastic, we're having a fantastic time.
"Normally we perform around the Portmagee area and singing on a train is a little bit different for us. Although it's not as rocky as some of the ships we've sailed, so we're well able for it."
The Portmagee Sea Shanty Festival is taking place this weekend, October 4 – 6, in Portmagee, Co Kerry with plenty of live music, pirates parades, kid's treasure hunts and as Captain Magee says in his best pirate accent: "Plenty of craic!"
Events kicked off this morning at Limerick Station where Ryan Tubridy broadcast live on 2fm and his show featured musical performances from Hermitage Green and The Hot Sprockets.
The train arrived in Galway Station at lunchtime where musical guests included Sharon Shannon, Frankie Gavin & The Ríl De Danann, Julie Feeney, Máirtín O Connor and We Banjo 3.
The train then travels on to Westport in Co Mayo where there will be an evening musical session in Matt Molloy's pub in the town.
Yesterday the train visited Clonmel and Mallow and the event finished up with a gig in the INEC in Killarney.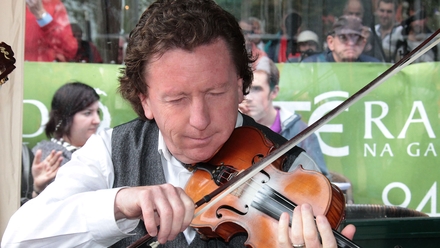 Frankie Gavin having the craic at Big Music Week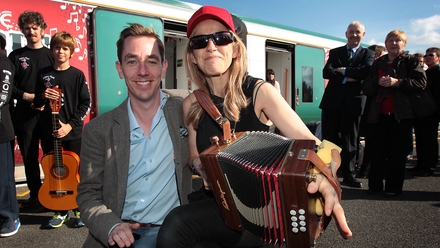 Ryan Tubridy and Sharon Shannon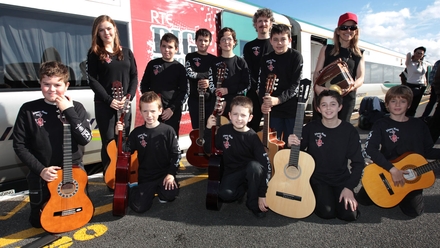 Sharon Shannon and Athenry Music School members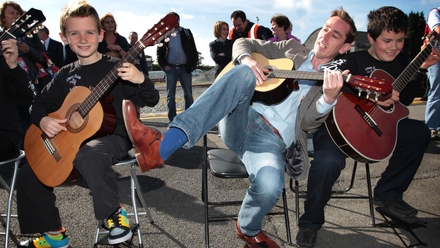 Looks like Ryan is trying to get in on the musical action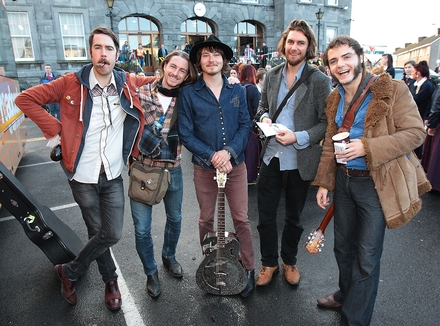 The Hot Sprockets in Limerick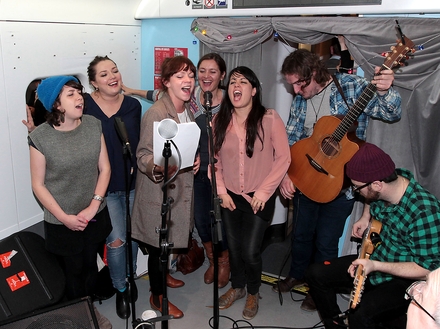 Limerick jam session!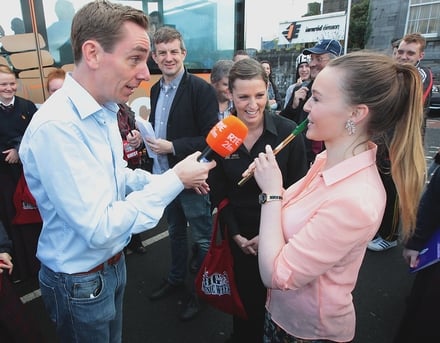 Party piece time!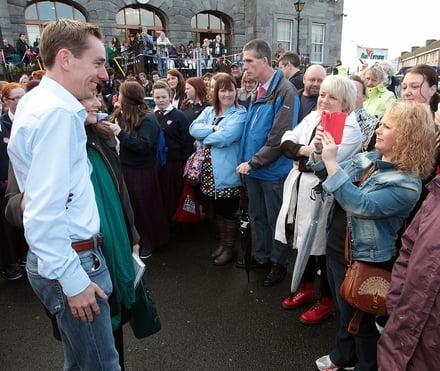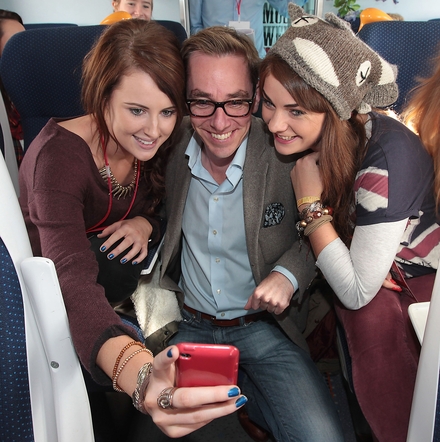 Photo ops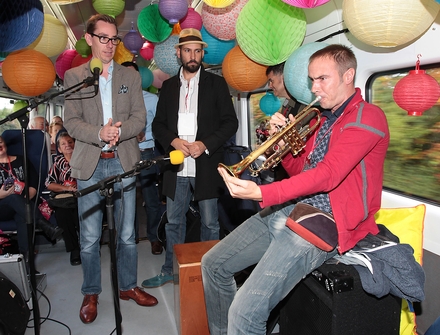 Tubs worries a blood vessel may soon burst...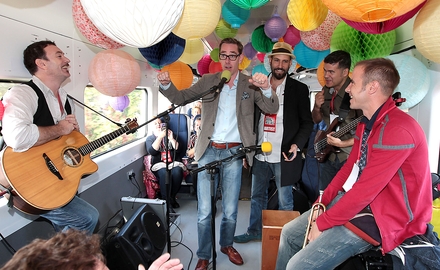 Phew, he's ok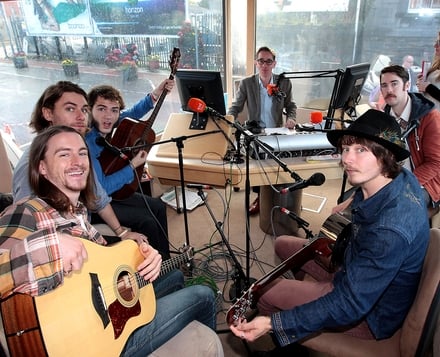 The Hot Sprockets in studio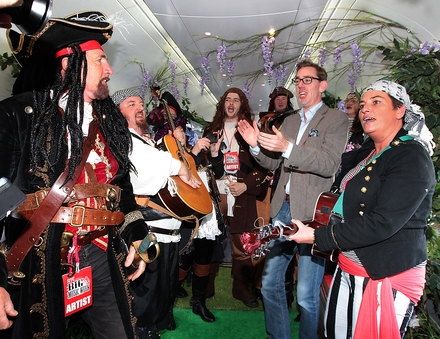 Pirates of the Midwest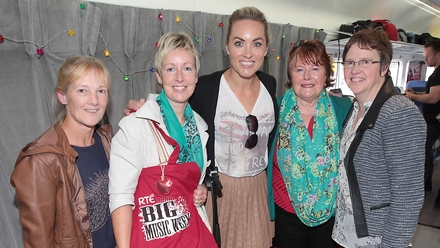 Margaret Twomey, Michelle Murphy O'Sullivan, Bridie Murphy and Susan Brennan with Kathryn Thomas pictured at Mallow Train Station