2fm DJs will be staging their own version of The Voice next week in a search for five Wild Cards for the new season of talent show.
Speaking on Ryan Tubridy's programme this morning, 2fm's Cormac Battle said, "We've been given five wild cards. 100 entries go through to The Voice which starts in January and 95 have been chosen already. There are five places left and 2fm are picking those five places next Tuesday.

"Myself and a bunch of my colleagues, Dan Hegarty, Jenny Greene and Ruth Scott, will be sequestered away a la The Voice in a studio where we can't see people.

"People will come to RTÉ 2fm, they will audition and we will pick five people from those to represent 2fm in January and onwards."

Potential contestants are being asked to record themselves on an mp3 or a video clip and send it to the show. Click here for full details of how to apply.
"This is the way people are getting record deals and this is the way people are becoming famous even for people like me," said Battle. "I was in bands and I went through the traditional route however this seems to be the route now because Universal Records are involved and you might get a deal out of this."
The competition closes tomorrow, Friday September 27th, at 6pm. Stay tuned to 2fm, 90-92fm, or listen on the RTÉ Radio Player.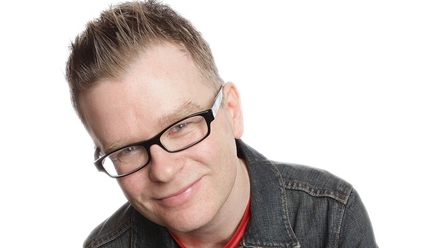 2fm's Cormac Battle presents The Battle Axe, Sundays at 7pm