Breaking Bad won the Outstanding Drama Series award at the Emmys in the US on Sunday night, with Modern Family winning Outstanding Comedy Series.
However, Breaking Bad star Bryan Cranston did not win the Best Actor in a Drama Series award; it went to Jeff Daniels for his performance in The Newsroom.
Claire Danes was named Best Actress in a Drama Series for her performance in Homeland.
The Michael Douglas-starring Behind the Candelabra, which was shown on HBO in the US, won three awards in the Miniseries or TV Movie categories: Best Actor for Douglas, Best Miniseries or Movie and Best Director for Steven Soderbergh.
In the comedy categories, Jim Parsons was named Best Actor for his work on The Big Bang Theory, while Julia Louis-Dreyfus won Best Actress for Veep.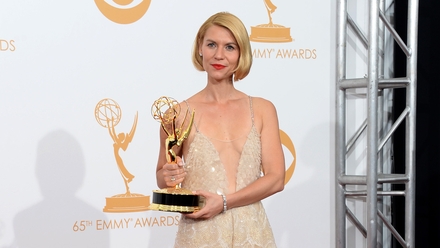 Claire Danes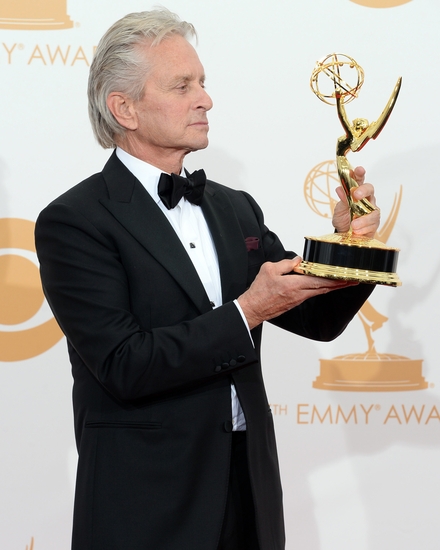 Michael Douglas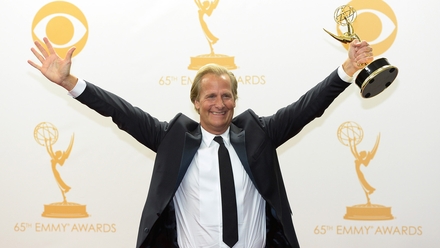 Jeff Daniels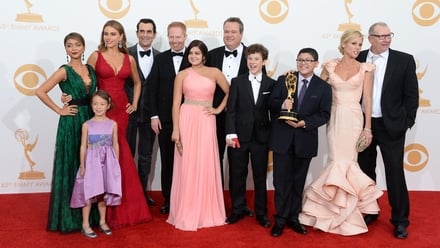 The cast of Modern Family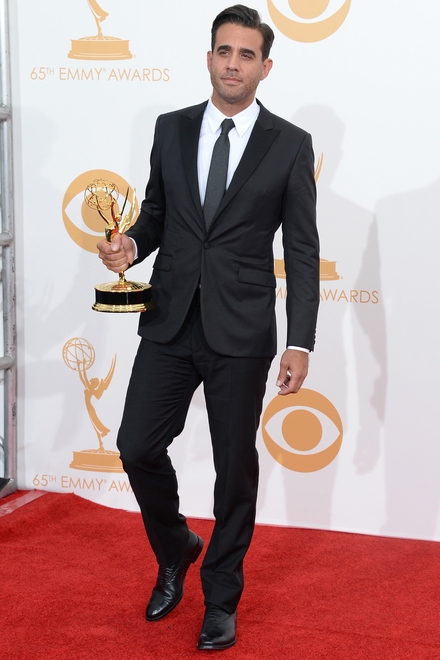 Bobby Canavale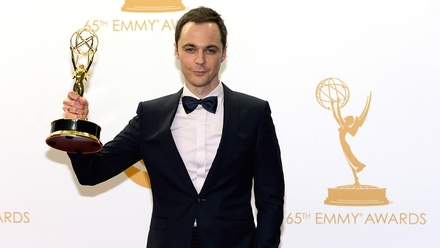 Jim Parsons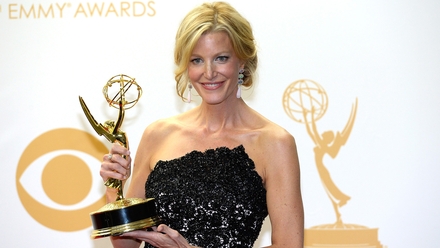 Anna Gunn
Outstanding Drama Series: Breaking Bad
Outstanding Lead Actor in a Drama Series: Jeff Daniels, The Newsroom

Outstanding Lead Actress in a Drama Series: Claire Danes, Homeland

Outstanding Supporting Actor in a Drama Series: Bobby Cannavale, Boardwalk Empire

Outstanding Supporting Actress in a Drama Series: Anna Gunn, Breaking Bad

Outstanding Guest Actor in a Drama Series: Dan Bucatinsky, Scandal

Outstanding Guest Actress in a Drama Series: Carrie Preston, The Good Wife
Outstanding Comedy Series: Modern Family

Outstanding Lead Actor in a Comedy Series: Jim Parsons, The Big Bang Theory

Outstanding Lead Actress in a Comedy Series: Julia Louis-Dreyfus, Veep

Outstanding Supporting Actor in a Comedy Series: Tony Hale, Veep

Outstanding Supporting Actress in a Comedy Series: Merritt Wever, Nurse Jackie

Outstanding Guest Actor in a Comedy Series: Bob Newhart, The Big Bang Theory
Outstanding Guest Actress in a Comedy Series: Melissa Leo, Louie
Outstanding Miniseries or Movie: Behind the Candelabra

Outstanding Lead Actor in a Miniseries or a Movie: Michael Douglas, Behind the Candelabra

Outstanding Lead Actress in a Miniseries or a Movie: Laura Linney, The Big C: Hereafter

Outstanding Supporting Actor in a Miniseries or a Movie: James Cromwell, American Horror Story: Asylum
Outstanding Supporting Actress in a Miniseries or a Movie: Ellen Burstyn, Political Animals
Outstanding Directing for a Miniseries, Movie or a Dramatic Special: Steven Soderbergh, Behind the Candelabra
Outstanding Directing for a Drama Series: David Fincher, House of Cards

Outstanding Directing for a Comedy Series: Gail Macuso, Modern Family
Outstanding Writing for a Drama Series: Henry Bromell, Homeland

Outstanding Writing for a Miniseries, Movie or a Dramatic Special: Abi Morgan, The Hour
Outstanding Writing for a Comedy Series: Tina Fey and Tracey Wigfield, 30 Rock
Outstanding Variety Series: The Colbert Report
Outstanding Directing for a Variety Special: Don Roy King, Saturday Night Live

Outstanding Writing for a Variety Series: The Colbert Report

Outstanding Directing for a Variety Special: Louis J Horvitz, The Kennedy Center Honors
Outstanding Writing for a Variety Special: Louis CK: Oh My God
Outstanding Reality-Competition Program: The Voice
Outstanding Host for a Reality or Reality-Competition Program: Heidi Klum and Tim Gunn, Project Runway
Outstanding Variety Special: The Kennedy Center Honors
Outstanding Choreography: Derek Hough, Dancing with the Stars, Routines: Hey Pachuco/Para Los Rumberos/Walking on Air