Nathan Sykes revealed that he had a "mental breakdown" while filming The Wanted Life reality series.
He told In Demand with Alex James, "Let's put it this way; I locked myself in my room for three days so I wasn't filmed. It was completely a mental breakdown. I blamed it on the voice though, so it's fine."
Band-mate Siva Kaneswaran added, "The voice was sore and there was a lot of emotions going through Nathan at the time, and rightly so, but all good now."
The Wanted's next album Word of Mouth will be released on November 4th with a single Show Me Love (America) out on October 27th.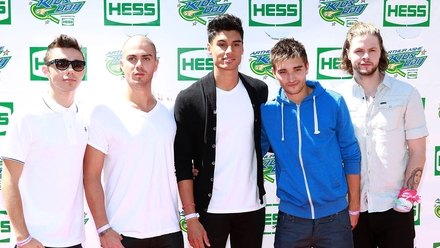 The Wanted