Kevin Dundun is serving up a modern take on traditional Irish dishes, The Science Squad are exploring everything from healing horses to repairing rugby injuries and Michael Shannon is In Conversation.
Kevin Dundon's Modern Irish Food, 8.30pm, RTÉ One
Over the last number of years the country has really upped its game food wise and while we may not all be foodies, we know a thing or two about a dish or three. However what some of us may not know is how to turn some of our traditional Irish ingredients into tasty modern dishes. Kevin Dundon is leaving Dunbrody House for ten weeks to showcase just how to morph beef, cheese and seafood into delicious, snazzy meals. As Mr Dundon explains: "In this series, I use mostly traditional ingredients but I can't resist adding a twist here and there, pulling in other techniques and ingredients from other cultures in a way that simply combines great foods." See him in action tonight.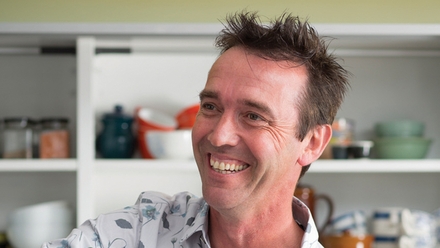 The Science Squad, 7.30pm, RTÉ One
From healing horses to repairing rugby injuries, The Science Squad is exploring a new organic material which taps into the body's own regenerative powers. The team talk to Prof Fergal O'Brien at the Royal College of Surgeons in Ireland to take a closer look at this type of organic scaffold known as HydroxyColl™. The material has already rehabilitated a horse in Kells and both the Team Doctor for the Leinster rugby team and Gordon Darcy discuss how this could be a breakthrough in sports injury rehabilitation for the future. Exciting stuff.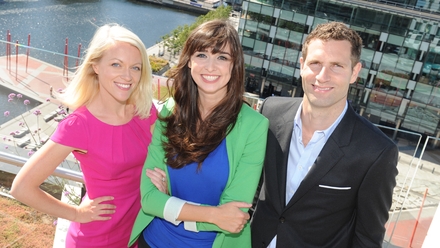 In Conversation, 8.30pm, Sky Arts 1
You know him from any combination of Boardwalk Empire, Man of Steel, Mud, The Iceman, Law & Order and Lucky You amongst other great films and TV shows but how well do you know Michael Shannon? He plays a great good guy and an even better bad guy and now he pulls back the curtain to reveal the man behind the characters. The actor, who was nominated for an Academy-Award for Revolutionary Road in 2008, talks about his career highlights. He also gives an insight into his experience of working with Sidney Lumet, Jeff Nichols and Werner Herzog. Plus he reveals the challenge of filling Terence Stamp's shoes in the Superman reboot.