Saoirse Ronan's new film How I Live Now has premiered at the Toronto Film Festival (TFF).

The film's producer Charles Steel said that he knew when he saw a 12-year-old Ronan in Atonement, which earned her an Oscar nominee, that she would be perfect for this film.

Speaking at the TFF, he said: "We'd already been developing it for several years and we thought we need Saoirse to be older.

"But it took us so long that we were getting worried that we had missed our opportunity."

The film which will hit cinemas on October 4 stars a now 19-year-old Ronan in the leading role and Steel revealed that it was a tough shoot: "It never stopped raining. We were in the wettest part of Wales!"
Speaking to the audience at the Premiere Ronan said: "I've done the American accent more than any other. I loved it."

She also read a message from the film's director, Last King of Scotland's Kevin MacDonald: "How I Live Now was the most fun I've ever had making a film."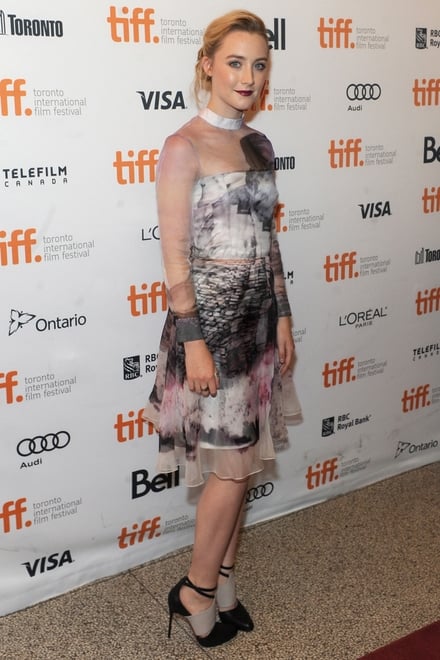 Saoirse Ronan wore a Mary Katrantzou dress ar the premiere