Not one or two but three new series kicking off tonight. First up, The Simpsons Movie turns into live action TV in the new drama Under the Dome. The Works is back for a new series and religion is under the microscope in Pobal ag Guí.
Under the Dome, New Series 9pm, RTÉ Two
Think The Simpsons Movie dome scenario and you understand the premise of this intriguing new drama. If that whole Simpsons blockbuster passed you by, then here it is: A whole village wakes to find that it is completely cut off from the outside world by a transparent dome. There may even be a little of The Truman Show in there? Depends who is watching the locals, I guess and we'll find out in tonight's double episode. The 13-part series follows the villagers as they try to uncover the origins of the dome and how long it is planning on depriving them of the outside world. As resources begin to run out and panic begins to spread, this could be a great thrill ride.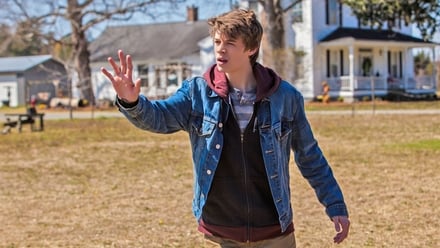 The Works, RTÉ One, 11.10pm
A brand new series of The Works kicks off tonight and first up Kevin Gildea talks to The Damned Utd author David Peace about his new book Red or Dead. This time around the football focus is on Liverpool football manager Bill Shankly. Journalists Roe McDermott and Patrick Freyne review the much-anticipated film Rush, directed by Ron Howard, about 1970's Formula 1 drivers James Hunt and Niki Lauda. Meanwhile John Kelly meets the director of the Butler Gallery Anna O'Sullivan, who is also curator of Constructions, an exhibition of sculptural works by artist Tony O'Malley in the RHA.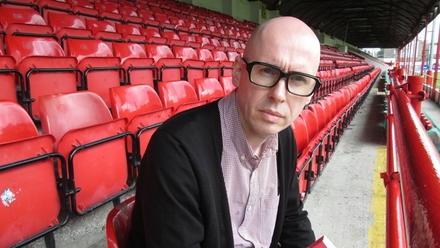 Pobal ag Guí – New Series - 8pm, TG4
Surprise, surprise, another new series. Journalist, author and broadcaster Catherine Foley takes a closer look at the role that religion has played in Irish society. Just when you think you know it all, new angles are revealed in this four-part series, as Foley takes a look at the effects on the last three generations in Ireland. Beginning with the 1932 Eucharistic Congress in Dublin and incorporating the recent one in 2012, the journalist looks at the stark changes in church going practises here at home. Never mind 1932, a lot has changed since Pope John Paul II's visit in 1979.