Harper Beckham was the centre of attention at her mother Victoria Beckham's fashion show at the weekend.
The two-year-old sat on her father David Beckham's knee at the New York Fashion Week shoe yesterday (September 8).
Victoria uploaded the cute photo of her daughter to her Twitter page, writing: "All eyes on Baby Harper at #SS14 Victoria Beckham #NYFW x vb."
The photo shows Vogue editor Anna Wintour smiling at the toddler, who is wearing a Chloe sundress with her hair in a top-bun.
The former Spice Girl-turned fashion designer earlier shared a photo of herself with her husband and daughter for the fashion show's rehearsal.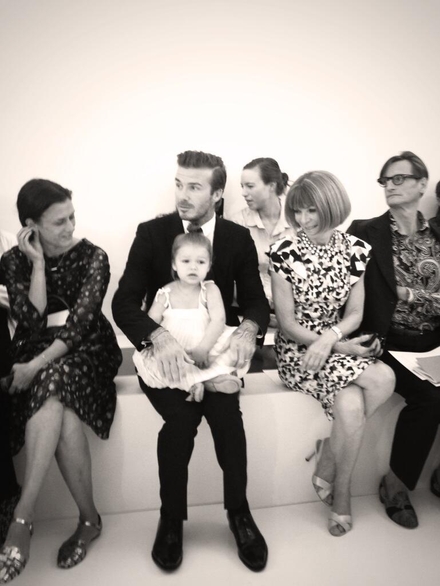 Harper perches on David Beckham's knee, image from Victoria Beckham's Twitter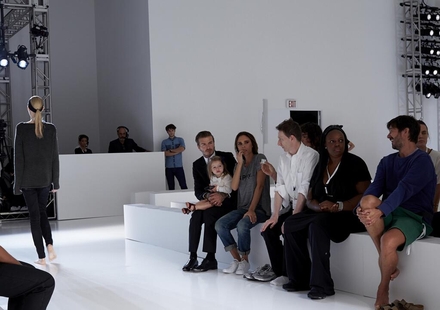 Victoria Beckham in a rare dressed-down moment, wearing a grey t shirt, jeans and sneakers with husband David and daughter Harper. Image via Victoria Beckham/Twitter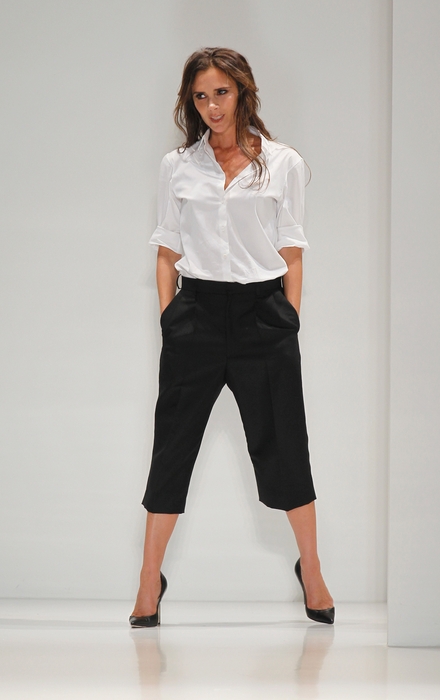 Victoria Beckham takes a bow after her spring/summer 2014 show at New York Fashion Week