Eva Mendes has said that she refuses to talk about her relationship with Ryan Gosling and her mum has even resorted to Googling her to keep up to speed with her private life!

When asked by Lucky magazine about her relationship with Ryan Gosling, she replied, with a wink: "You can ask about my boyfriend. I just won't answer."
Speaking about her mum, she added: "The way my mother keeps track of me is looking me up. I say, 'Please, mother, don't Google me!'"
Mendes continued to say that her mother wasn't impressed by her slimmed down look in A Place Beyond the Pines, where she met Gosling.
She said: "I'll do anything for a role. For A Place Beyond the Pines, I exercised a lot. I wanted my character to feel really depleted.
"My mum didn't understand why I would want to look that way. She's constantly telling me I'm too skinny."
The actress also lashed out at the focus on style in the celebrity world, stating that it can be "disastrous for women's self-esteem" adding "With fashion, there is no right or wrong.
"To feel beautiful, you have to have healthy self-esteem and work on yourself, and that can be hard."
The actress, who recently launched her own fashion label with New York & Company Inc added: "And there are days when I don't feel great, but I put on my favourite dress and throw a scarf in my hair, and it makes all the difference. Hopefully my line can do that for women.
"Even if you're not feeling your best, let's admit it, the right outfit — it helps."
Eva Mendes and Ryan Gosling pictured at the Toronto premiere of The Place Beyond the Pines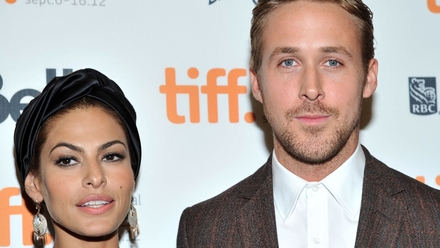 RTÉ is not responsible for content on external websites.