Glee star Jane Lynch has been honoured with a star on the Hollywood Walk of Fame.
The actress received star number 2,505 yesterday (September 4) at a ceremony which was attended by Glee creator Ryan Murphy.
Murphy said of Lynch: "She is the hardest-working person on the set... she makes everybody better and everybody happier. She is one of the comedy greats in our business - a true class act."
The 53-year-old actress told CBS at the unveiling: "I am going to wake up in the middle of the night and say, 'Ahh, I am a star!'"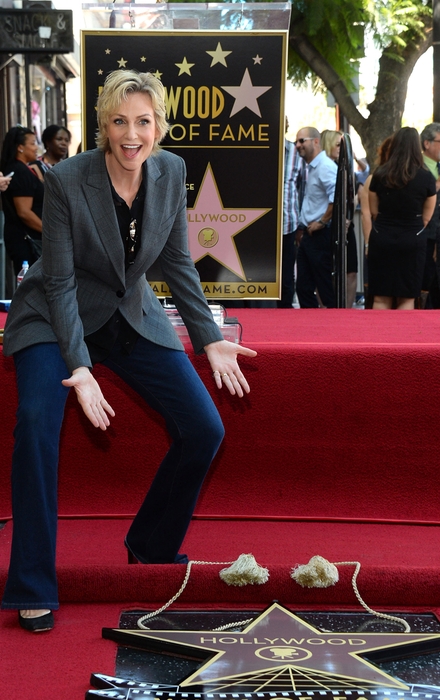 Jane Lynch gets Walk of Fame star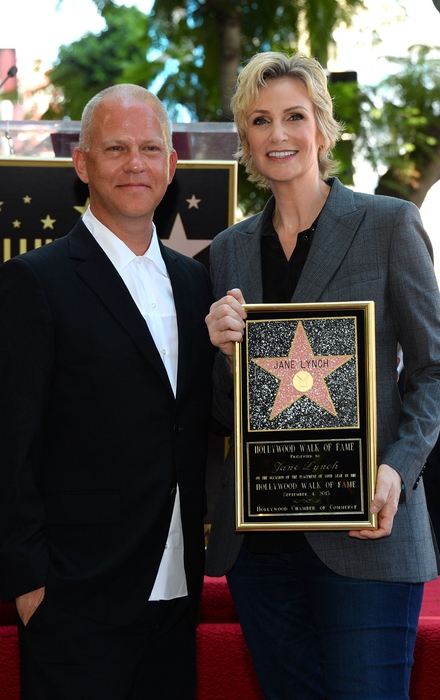 Glee creator Ryan Murphy and Jane Lynch