Sons of Anarchy star Charlie Hunnam has been cast to play Christian Grey in Fifty Shades of Grey.
He is set to join Dakota Johnson in the upcoming adaptation of author EL James's novel, says The Hollywood Reporter.
James made the announcement via Twitter saying "The gorgeous and talented Charlie Hunnam will be Christian Grey in the film adaptation of Fifty Shades of Grey."
Minutes earlier she had tweeted "I am delighted to let you know that the lovely Dakota Johnson has agreed to be our Anastasia in the film adaptation of Fifty Shades of Grey,"
Hunnam is best known for his role in the FX biker drama, Sons of Anarchy but has most recently been seen on the big screen in Pacific Rim opposite Idris Elba.
Click on the link above to watch RTÉ Ten's Pacific Rim interview with Hunnam.
Dakota Johnson is the daughter of actors Don Johnson and Melanie Griffith and has featured in The Social Network, The Five-Year Engagement and 21 Jump Street.
Fifty Shades will be directed by Sam Taylor-Johnson who directed Nowhere Boy, a film about John Lennon's early life.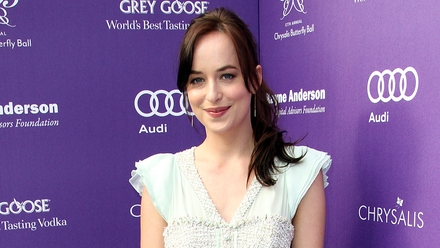 Dakota Johnson