*NSYNC star Lance Bass has become engaged to his boyfriend Michael Turchin.
The singer proposed to Turchin on Saturday (August 31) and posted a photo on Instagram to publicise their happy news.
Bass wrote: "He said YES!! Love this man @michaelturchinart."
Aspiring model and actor Turchin tweeted: "Happiest guy in the world :)"
The couple began dating in December 2011.
Bass reunited with *NSYNC last month for a brief performance of their hits Girlfriend and Bye Bye Bye at the 2013 MTV Video Music Awards.
Justin Timberlake was honoured with the Michael Jackson Video Vanguard Award at the ceremony for his contribution to music as a solo artist and with his former bandmates.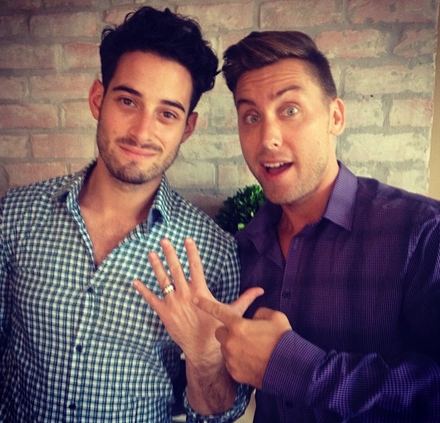 Image copyright Lance Bass/Instagram