The Hit finale took place last night in Dublin's O2 Arena and Finbar Furey was crowned as the winner, singing Gerry Fleming's The Last Great Love Song.
The song, written by Dubliner Fleming, charted at number 1 in the Irish Charts which put Furey ahead of The Stunning, Ryan O'Shaughnessy, Johnny Logan and Samantha Mumba.
Speaking afterwards, Furey said: "I'm thrilled to have won The Hit. Not just for me but also for Gerry Fleming who is a talented songwriter.

"I was up against stiff competition and am overwhelmed that viewers voted for us. I'd like to thank everyone who voted for the single and supported us on this journey.

"Being number one in the charts is fantastic and now The Last Great Love Song is voted the Ultimate Hit.

"It just goes to show that a great song like Gerrys can take you anywhere!"
A delighted Fleming added: "What he's done with that song has taken my breath away."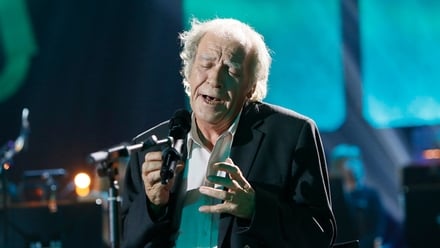 Almost 2,000 people attended The Hit finale last night for the final of the show and as with ever week #TheHit was trending on Twitter.
The Hit Finalists were:
The Stunning song Run and Hide which charted at number 6. The song is written by Alice Lynskey from Co Wexford.
Ryan O'Shaughnessy single Who Do You Love? which charted at 3. The song is written by Mark Graham and Frances Mitchell from Lisburn, Co Antrim
Johnny Logan song Prayin' which charted at number 3. This song is written by Alan Earls from Greystones.
Samantha Mumbas single Somebody Like Me which charted at number 5. This song is written by Liz Seaver from Skerries.
Finbar Furey song The Last Great Love Song which charted at number 1. This song was written by Gerry Fleming from Dublin.
In addition to having a chart-topping Ultimate Hit, Fleming has also won the Domino's songwriting Bursary of €20,000.