Claire Byrne has said she is more nervous about the arrival of her first baby than about joining the Morning Ireland team.
Speaking to RTÉ Ten at the launch of RTÉ Radio 1's new season she said: "With career things you just do it and I'm used to big changes but with the baby I have no idea what's in store for me."
She added: "I don't know how I'm going to cope or if I'm going to be able to do it or not so that's causing me more worry."
The 37-year-old has seen her career go from strength since joining RTÉ in 2010 and now she is set to join the Morning Ireland team after several successful stints on the show.
She will also continue to present Saturday with Claire Byrne on RTÉ Radio 1 as well Prime Time with Miriam O'Callaghan on RTÉ One.
Referring to her new position Claire said: "It is a big deal, I'm lucky in that I've done a bit of Morning Ireland over the last few years and I know the team quite well. It is a big ask but I've got to take all of these things in my stride. That's how I've operated all the way through"
When asked how she expects to manage her increasingly busy schedule when her baby is born the RTÉ star said: "I don't know how I'm going to manage it when the baby comes and that's the frank answer, we're just going to have to wait and see how that all works out."
She added: "The only person who puts pressure on me is myself. Jerry [husband] is very much 'sit down and put your feet up' but I don't listen to him all the time which is a bit bold."
The 37-year-old, who is due to give birth this Autumn, has decided to leave the sex of her baby as a surprise and has also yet to decide on a potential name.
She said: "We have a couple ideas at the moment but they're long lists as opposed to short lists. My mother tells me to wait and look at the baby first before we make a final decision so that might be the way we go with it and hopefully we'll be able to reach an agreement at that stage."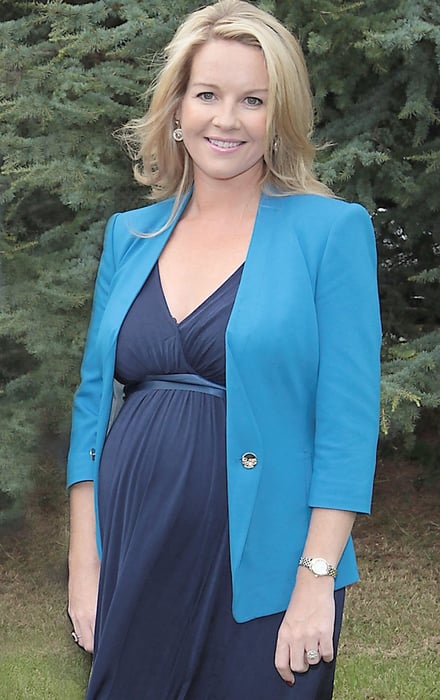 Claire Byrne at the RTÉ Radio 1 New Season Launch