*NSYNC's JC Chasez has said the group have no plans to tour after their reunion performance at the MTV Video Music Awards.
Chasez told Ryan Seacrest's morning show that the performance was a one-off and was solely about honouring Justin Timberlake's musical achievements.
Timberlake picked up the Michael Jackson Vanguard Award on the night to celebrate his career.
Chasez said: "It was just about five guys who were great friends, who spent 10 or 15 years together touring and we wanted to give that back to our fans, but we were there mainly to support Justin.
"Literally just a few days ago, Justin gave me a buzz and he pretty much said, 'Hey man, listen, I'm getting this award and they've given me a pile of time to perform, and we started our careers at MTV and I think we should get the band back together'."
"It was about [Timberlake], and all that he's accomplished. He wanted to acknowledge that part of his career, and so we all decided to do it."
The group reunited as part of a medley of Timberlake songs and performed snippets of their hits Girlfriend and Bye Bye Bye.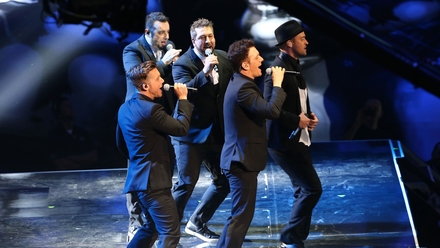 *NSYNC perform at MTV Video Music Awards, 2013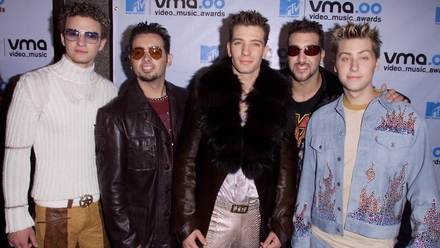 *NSYNC at the MTV Video Music Awards, 2000