Samantha Mumba makes her highly anticipated return to the Irish music scene on tonight's instalment of The Hit, and says she is a little nervous about her performance.
Speaking to RTÉ Ten the 30-year-old singer revealed that she can't wait to get perform tonight, but is hoping her nerves don't take over. She said: "I am trying not to think about it at the moment or else I will be a nervous wreck and make a show of myself!
She added: "I'm finding it is so much harder because I really want to do the song writer justice and I want to give a good performance."
Samantha, who married Torray Scales in February 2012, is delighted her husband has joined her in Ireland and says that married life has been treating her well. "It's good – so far so good. He is here with me and he is as excited about the show as I am. It's great to have him as a support."
Samantha burst onto the music scene in 2000, when she was just 17-years-old, with the release of her first single Gotta Tell You, which soared to the top of the Irish charts. 13-years later Samantha admits she is happy to see the back of her twenties. "I was happy to see the back of my twenties to be honest, it is such a young age and that's when you do all your mad stuff and I am done with that!
"Thirties is just fabulous, you are still young enough, but are a bit more grown up. I am liking the thirties. I feel more of a woman now."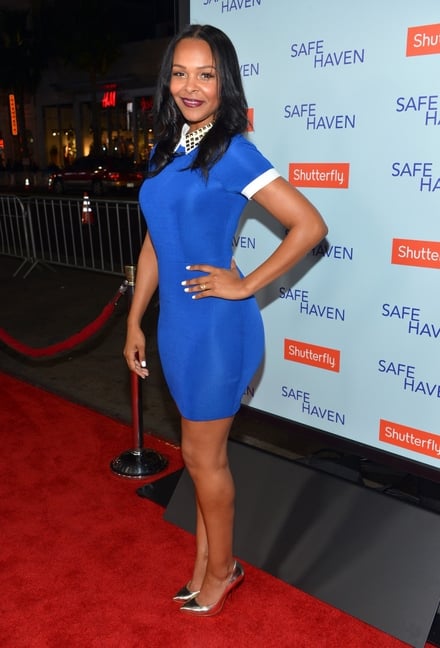 Samantha on the red carpet in LA
Speaking about her hopes for the next decade in her life, Samantha told RTÉ Ten that having a family of her own is something she hopes will happen in the future. "That is definitely in the plan at some point. I just can't get my head around it just yet. I love kids and I can't wait to start my own family."
While she may live permanently in LA now, Samantha also revealed that she loves coming home to Ireland, not only to catch up with friends and family, but also for the food. "It's the little things like the Kearns Sausages in the fridge and the Batch bread. It really all about food for me, all the stuff I shouldn't be eating!"
The Drumcondra native was happy to confirm that she has signed a deal to star in a big budget musical, as reported in the press in May, but was tight lipped about the details of the project. "The film is happening, but I can't talk about it yet, except to say I am definitely part of it.
"There is no shooting date yet and I can't imagine it will happen this side of Christmas. I am very excited about it."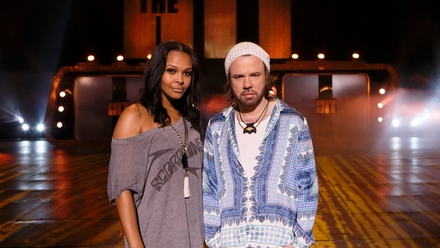 Samantha and The Repulic of Loose go head-to-head on The Hit tonight
Samantha is up against The Republic of Loose tonight, and for the next week, as they battle it out with their new songs to see who will get the highest position in next week's chart.
Speaking about her competition Samantha said: "They are so cool and I am excited to see what songs. They picked their songs very quickly so I didn't get into any of the rooms they were in to hear the songs so I am excited to see what they do.
"They are such a funky band I am sure they are going to do something brilliant."
The Hit, RTÉ One, 9.35pm