Actress Teresa Palmer and her fiancé Mark Webber have announced that they are expecting their first child together.
The Warm Bodies star revealed the happy news to fans by posting a picture of her ultrasound with a pair of baby shoes on Instagram.
She accompanied the photo with the message: "This is where my heart is. To my precious baby - I'm so blessed to be your mama, we have been wishing for you for awhile.
"We love you so much and can't wait to kiss your little face and tiny toes. Thank you for hearing our prayers."
Palmer announced her engagement to actor Webber (Scott Pilgrim vs the World, Save the Date) last week via Twitter.
She wrote: "I think I've said the word "fiancé" over 100 times in the last few hours. It sounds so nice. So happy."
The Australian star will next be seen in Terrence Malick's drama Knight of Cups.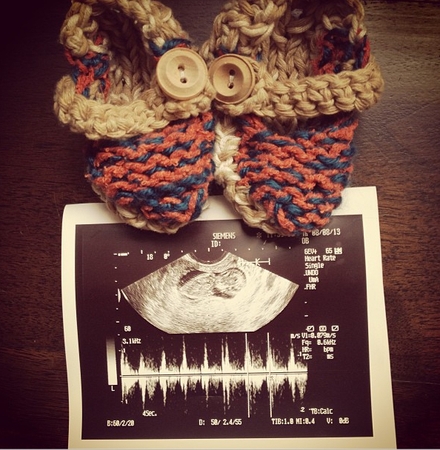 Image copyright Teresa Palmer/Instagram