The sign is there to explain the absence of the eight-foot-tall cast bronze statue of the Thin Lizzy rocker after two men in their twenties knocked it over last May.
It's currently undergoing repairs and will include a base fixed into the ground to avoid further problems when it is back in its rightful place. Repairs costing €4000 are being paid for by a third party on behalf of the men who confessed to damaging the landmark sculpture.
However, as you can see from this picture on breakingnews.ie, it appears that the sign explaining what's going on has been "corrected" for Dublinese accuracy.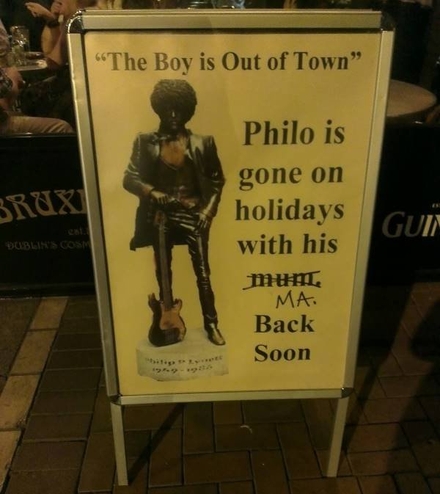 Picture courtesy of @Darraghdoyle