Peter Andre and his girlfriend Emily MacDonagh are expecting their first child together, according to reports.
According to The Sun, the couple are "absolutely thrilled" by the pregnancy, with the baby due early next year.
A source told the paper: "Peter and Emily are over the moon. They absolutely adore each other, so having a baby together feels completely natural.
"As far as they are concerned they are going to spend the rest of their lives together and will definitely get married in the next year or so."
The source continued: "Emily has just finished her degree at Bristol University and has passed all her exams. She still wants to have a career as a doctor, so it is very unlikely she will be a stay-at-home mum."
The couple have been dating for about a year, after meeting in 2010 through MacDonagh's father, a doctor who treated Andre for kidney stones.
News of MacDonagh's pregnancy follows speculation in June, when Andre was pictured putting his hands suggestively on her stomach.
The baby will be Andre's third child: he has a son, Junior, and daughter, Princess, with ex-wife Katie Price.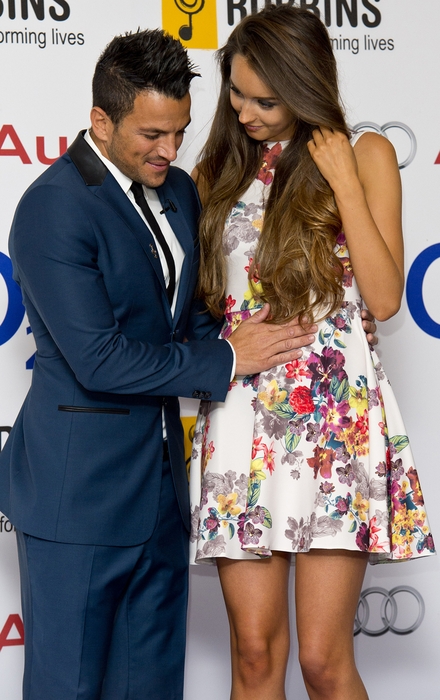 Andre and Macdonagh pictured together in June