Mariah Carey took the stage in New York on Saturday (Jul13) after injuring herself on the set of her latest music video the previous week.
Mariah Carey may have been suffering from a dislocated shoulder, but the singing sensation was determined the show must go on over the weekend when she performed at a concert in Central Park to help raise money for the victims of hurricane Sandy.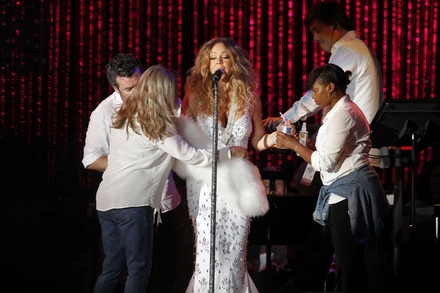 Mariah Carey on stage in Central Park, New York
According to reports, Carey who put on a stunning performance, was sure to let the audience know how she was feeling throughout the night.
Arriving 5 minutes late to the stage, Carey greeted the audience by saying: "I'm not in the best of health here".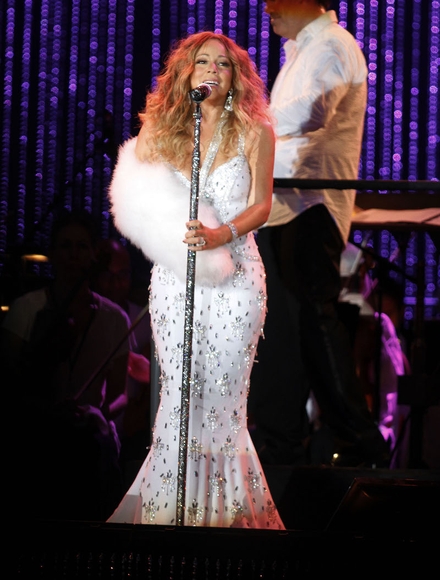 Mariah wore a white fur stole to cover her recent injury
Later she told fans: "This requires more stability than I have right now". And upon returning from the interval she revealed: ""I'm in a tiny bit of pain".
But despite her discomfort, she battled through the show and looked stunning while doing so. Ever the fashionista Carey matched her sling to her gowns, which include a white fur stole and a black feather creation.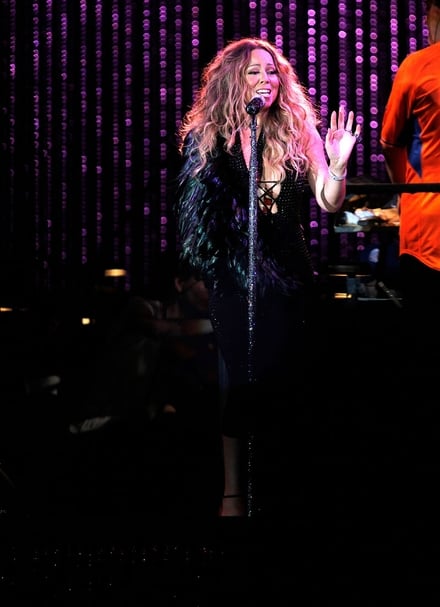 Mariah also used balck feathers to hide her sling
Carey's sang many of her hits including included My All and Looking In, she also performed her latest single #Beautiful.