An hour-long documentary on the LUAS looks at the good, the bad and the anti-social behaviour (9.35pm, RTÉ One.) Suits continues on RTÉ Two at 9.00pm, and Alan Yentob meets Rod Stewart on BBC One at 10.35pm.

Luas: A Tale Of Two Trams, 9.35pm RTÉ One
Since its launch in 2004, the LUAS has become a moving landmark of Dublin. A Tale Of Two Trams goes behind the scenes of Dublin's light rail LUAS system, to tell the stories of some of the 80,000 passengers and the staff who support them: from the good, the bad to the anti-social behaviour and fare evaders. Last year more than 1,000 incidents were reported, with 75% taking place on the Red Line. With a quarter of the LUAS staff coming from beyond Ireland, A Tale Of Two Trams also reveals racism and sexism and threats of violence. The programme also looks at the logistics of bringing crowds to a One Direction concert in the O2 to the engineers and cleaning staff who work through the night. Picture below shows, left to right, Kevin Osborne, STT Security Agent and Tom McGovern, STT Security Agent at the Abbey Street stop in Dublin city centre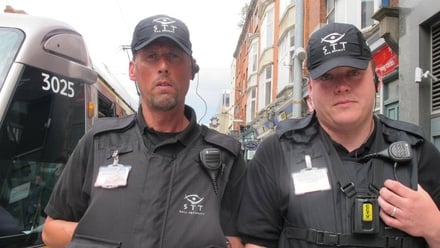 Suits 9.00pm RTÉ Two
When the new CEO of a motor company wants to move production overseas, Harvey and Mike try to find a loophole to oust him and persuade one of the company's most loyal employees to take the job of CEO. Meanwhile, Mike makes preparations for the Rookie Dinner and tries to convince his friend Trevor to stop dealing marijuana.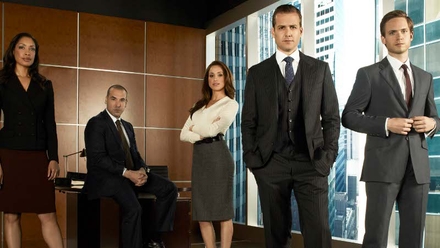 Imagine...Rod Stewart: Can't Stop Me Now, 10.35pm BBC One
Alan Yentob visits legendary rocker Rod Stewart at his LA home as he releases his first album of new material in almost 20 years - an album which, instantly shot to the top of the charts. Featuring rare archive footage and interviews with friends, family and musicians. Apparently, there is some hilarity as Rod and Ronnie Wood (pictured belwo at Rod's home) recall the old days, as evoked to colourful effect in Rod's best-selling autobiography which appeared late last year.