Things are getting really tasty and tetchy on The Apprentice, Mad Men comes to the end of its sixth season, while the first of the Confederations Cup semi-finals takes place.
The Apprentice, 9.00pm, BBC One
Evolve and Endeavour are called to the restaurant at the top of the Gherkin in the heart of London's financial district, where Alan Sugar challenges them to create and brand their own ready meals. There's tension right from the start as reluctant cooks are confined to the kitchen, then one team serves up two different recipe ideas, leading to a food fight as they decide which dish to go with. The next day the hopefuls test their food out on focus groups, before pitching to Britain's supermarket giants. Will the meals get the nod of approval or will they just leave a bad taste?
Mad Men, 10.00pm, Sky Atlantic
The sixth and penultimate season of the award-winning drama concludes. It's been a season of change on Madison Avenue as Sterling Cooper Draper Pryce merged with rival ad firm Cutler Gleason and Chaough, reuniting Peggy Olsen with her former colleagues. Meanwhile, Don Draper returned to his philandering ways of old, conducting an illicit affair with sultry neighbour Sylvia Rosen (Linda Cardellini) and, in this 13th and final episode of the season, the creative director faces a series of difficulties.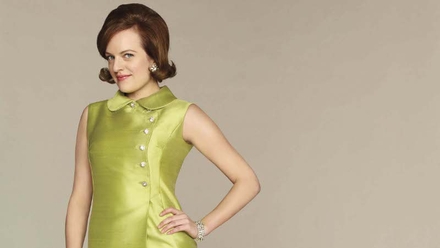 Live Confederations Cup Football, 7.30pm, RTÉ Two
Yep, more football. Darragh Maloney is joined by Richie Sadlier and Ronnie Whelan to present coverage of the first semi-final of the Confederations Cup (Kick-off 8.00pm), which will be played at the Estadio Mineirao in Belo Horizonte, Brazil, where the winners of Group A take on the Group B runners-up for a place in next Sunday's final. Tennis fans, of course, can lap up live coverage and highlights from Wimbledon on TG4 and BBC One and Two.