Top Gear co-host Jeremy Clarkson has revealed that an upcoming episode of the motor show will be the programme's "most ambitious" yet.
The 53-year-old petrolhead posted two behind-the-scenes snaps on his Twitter account from the latest series, which shows filming taking place on The Mall in London.
In the pictures, a variety of cars and other vehicles can be spotted lining the road in front of Buckingham Palace.
Game of Thrones actor Charles Dance, Harry Potter star Warwick Davis and singer Joss Stone will all be making appearances on the new series of the show.
James May, Richard Hammond and Clarkson will return to Top Gear on BBC Two on Sunday, June 30th at 8pm.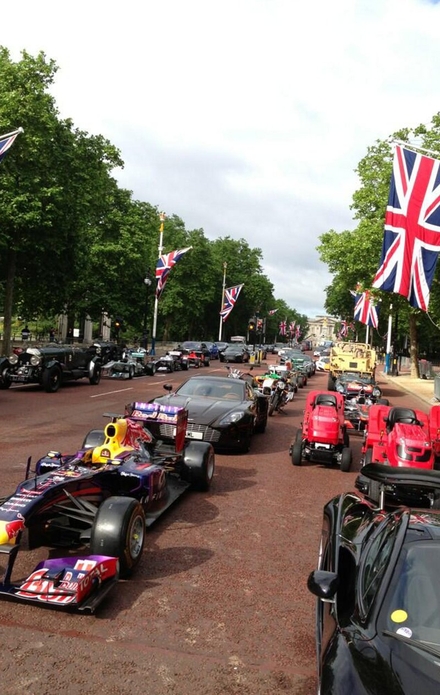 Filming is taking place on The Mall in London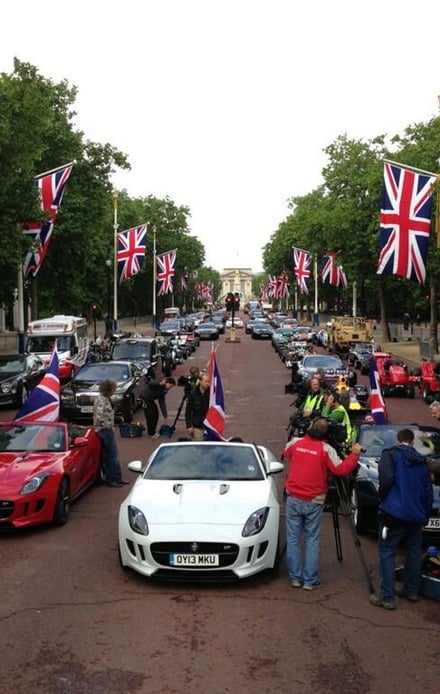 Top Gear's most ambitious stunt to date, says Clarkson