Upcoming animation, The Prophet, has unveiled an all-star voice cast, which includes Liam Neeson and Salma Hayek.
The Office's John Krasinski, Alfred Molina, Frank Langella and Quvenzhané Wallis have also been announced to star in the animated feature, according to Deadline.
The project is based on the book of 26 prose poetry essays written in English by the Lebanese artist, philosopher and writer, Kahlil Gibran, which was published in 1923.
The Prophet adapatation, which will be written and directed by Roger Allers, has been described as a "passion project" for Hayek, who will produce alongside Clark Peterson and Ron Senkowski.
Allers' previous animation credits include directing The Lion King and working on Aladdin, Beauty And The Beast, and The Little Mermaid.
The Prophet is expected to be completed by spring 2014.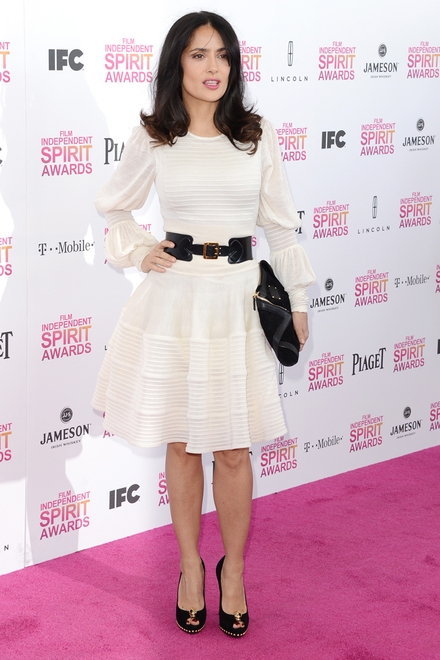 Hayek to produce and star in The Prophet