Kings of Leon drummer Nathan Followill has revealed the title of their upcoming album, Mechanical Bull, is inspired by John Travolta's movie Urban Cowboy.
The Grammy winning American rock band explained that they were watching Travolta's 1980 movie during recording sessions.
Speaking to MTV News, Nathan said: ''We were so early in on the process of it; we had narrowed it down to three names, and Mechanical Bull won out. I know we watched a lot of Urban Cowboy during the making of this record, so that definitely probably had something to do with it.''
Followill also explained that the band wanted to challenge themselves with the new album.
He added: ''Going in to this record we knew we wanted to have fun and make songs that are fun to play on stage. We challenged ourselves quite a bit. I think it was very hard for Jared to have to dumb down his bass playing on some of these songs, but it fits. There are some songs where I don't even hit a cymbal.''
Mechanical Bull is set for release on September 23.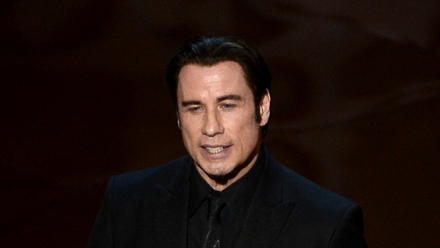 Kings of Leon named their new album after the mechanical bull in John Travolta's movie Urban Cowboy