Emma Watson went for a low-key but stylish look for the New York premiere of her latest film The Bling Ring yesterday (June 11).
The fashion-forward star chose a simple black silk frock which featured a plunging neckline and a demure above-the-knee hemline.
She paired the dress with a pair of striped, pointy-toed heels and a structured copper clutch.
The Harry Potter star finished off the look with perfectly groomed, slicked-back hair and some classic red lipstick.
Watson's Bling Ring co-stars Taissa Farmiga, Claire Julien and Katie Chang also joined her for the event.
Farmiga went for a one-shouldered black lace prom-style dress; Julien wore a daring white sheer bodycon number, while Chang chose a forest green dress with leather detailing.
Also in attendance at the premiere was the film's director Sofia Coppola, who wore a gorgeous, loose white dress and white heels.
Take a look at some photos from the event below.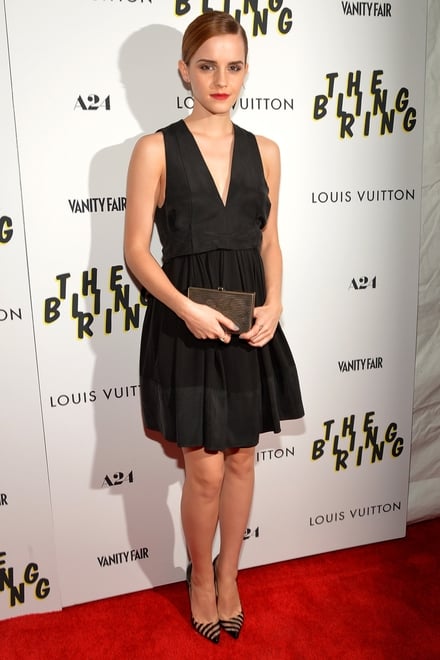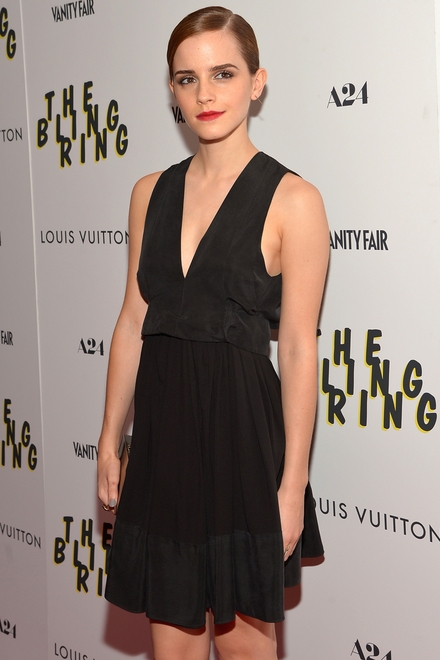 Watson went for a grown-up chic look for the New York premiere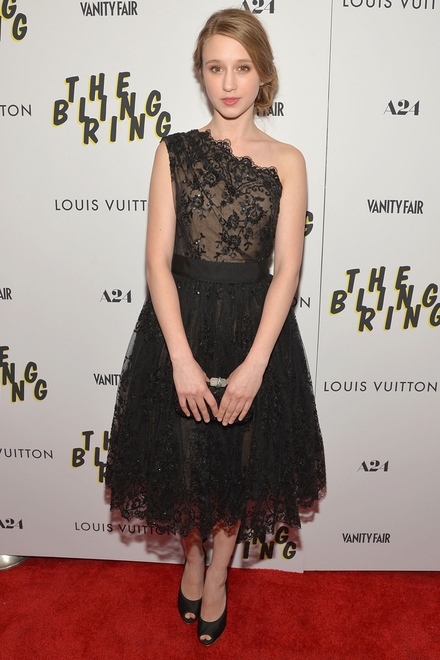 Taissa Farmiga wore a black lace evening dress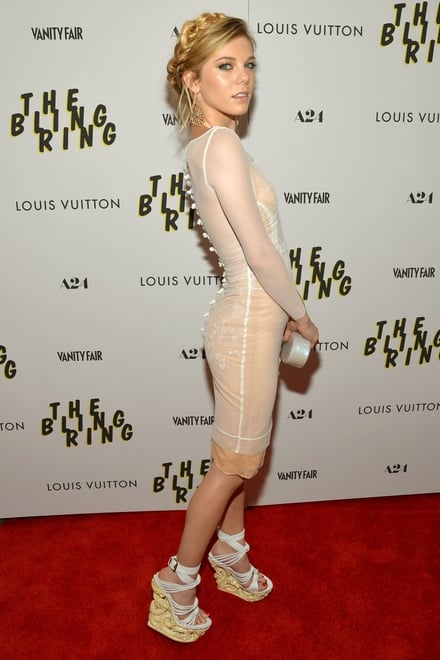 Claire Julien went for an unusual white sheer frock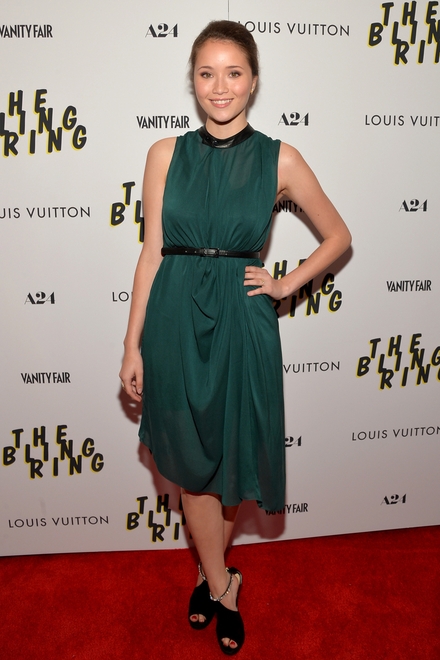 Katie Chang looked sophisticated in a gathered forest green dress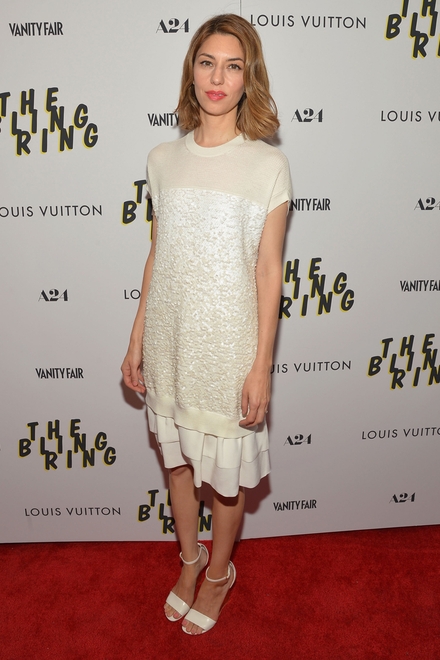 Director Sofia Coppola chose an all-white ensemble for the premiere