Shadow dance troupe attraction have won Britain's Got Talent 2013.
The shadow dance troupe came out top on the ITV talent show to win the £250,000 prize and a performance on this year's Royal Variety Performance.
Comedian Jack Carroll and singers Richard and Adam took second and third place respectively in this year's competition.
Attraction performed a special routine on last night's show that told the history of Britain from the declaration of the Second World War to the 2012 London Olympics.
The Hungarian act had been favourites to win from their first audition, which moved judges Alesha Dixon and Amanda Holden to tears.
They also beat finalists Pre-Skool, Luminites, Francine Lewis, Jordan O'Keefe, Arisxandra, Asanda, Gabz and wildcard act Steve Hewlett.
Judge Simon Cowell said he found the result "a bit of a surprise", adding: "It just shows that this country welcomes people from all over the world and they loved this act."
Attraction said: "It's amazing and unbelievable. This is [our] proudest moment. Thank you very much. Thank you the British public, thank you."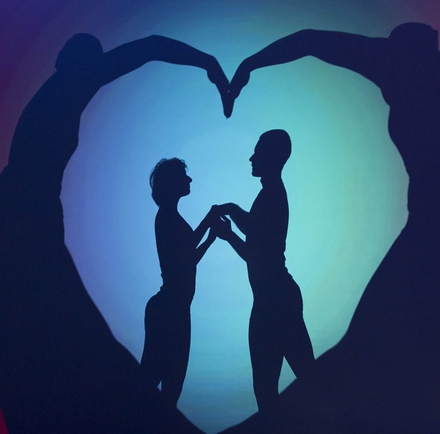 Shadow dance act Attraction win Britain's Got Talent 2013